We don't know a great deal about Karbonn Mobile just yet, but they are pushing out some relatively cheap Android kit via Amazon.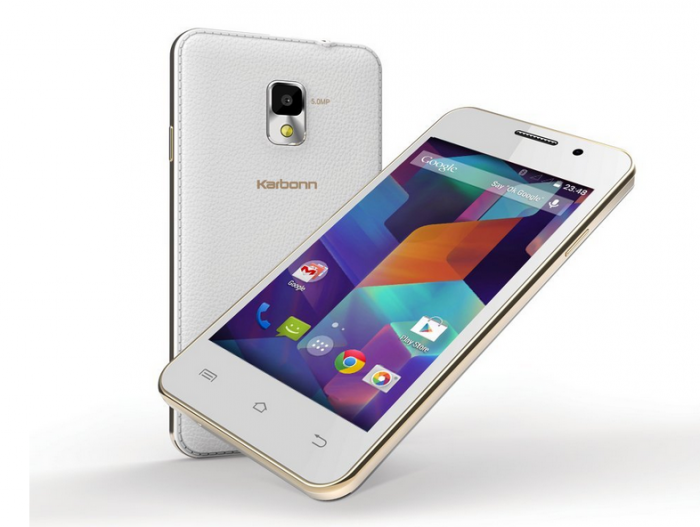 Their Karbonn A5S is SIM free and available in black or white. It has a 5 megapixel rear camera, 1.2GHz dual-core CPU, 4GB ROM, 512MB RAM and runs Android 4.4 KitKat. To be honest that's about as much as we know, because the Amazon listing isn't exactly descriptive. We have managed to find a bit more information elsewhere though, like the fact that it's got a 4″ screen, 1400 mAh battery and has a microSD card slot for up to 32GB of additional space.
Don't get too excited. It's a 4″ 800×480 pixel IPS screen and VGA front camera but hey, it's only £69.99 with free delivery so could be a good stepping stone into the Android smartphone world.