Specs really aren't what you should be buying this particular device for. I mean yes, it has a 4.5″″ screen (940×560) and runs Android 4.4.2 plus there's an 8 megapixel shooter. It has the usual WiFi, GPS, Bluetooth 4.0 and there's space for a microSD card. This, though, is a phone designed dfor the elderly in mind and now Carphone Warehouse are selling it for £28 per month with 1GB of data and unlimited evertthing else. This is based on the phone being free and a 24 month contract. If that's a bit steep then you've got the option of paying £13 for 250MB of 3G data, 5000 texts and 100 minutes of talk-time. That'll also get you the phone free, or you can choose to pay £89.99 up-front and pay £8.50 per month for the same 100 minutes of talk, 5000 texts and 250MB data.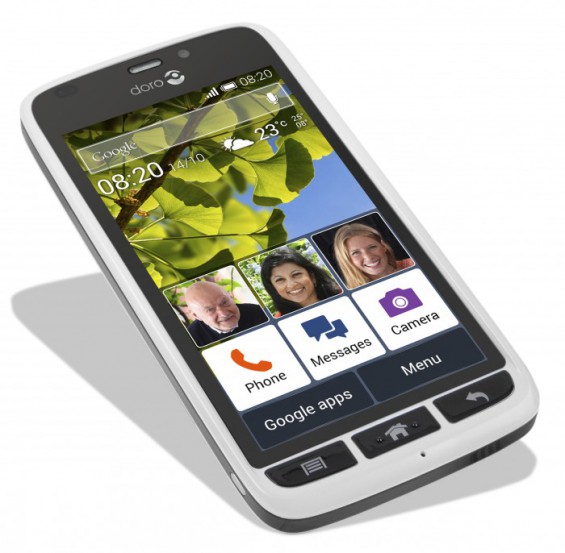 The Doro Liberto 820, which we covered earlier, has a huge amount of support and comes with online management to coach elderly users and will help them to discover the phone and what it can do. Now, with the phone actually available in brick-n-mortat shops, you can actually go down and play with it.
Although there's a lot of very thoughtful apps, UI changes and monitoring systems, you can still hook onto Google Play with this and play Angry Birds, which is great really.
Full press release below.