Making phones for the elderly is one thing, but making a smartphone that's approachable and still powerful is another. Doro have got a pretty respectable history of making phones for seniors and this, their new Liberto 820, adds the power with the support and encouragement that customers may need. Not only that, but it's a nice slim design too, so you're not going to feel out of place using one.
Before we get to the full specs we should mention that the handset has a real-time backup system, so users can rest easy knowing that everything is stored safely. There's 500MB of online storage to facilitate this and the phone itself has large, clear icons to make navigating it easier. Not only that, but Doro have kept the physical buttons for Home, Back and the menu / options function plus there's a smart help system too.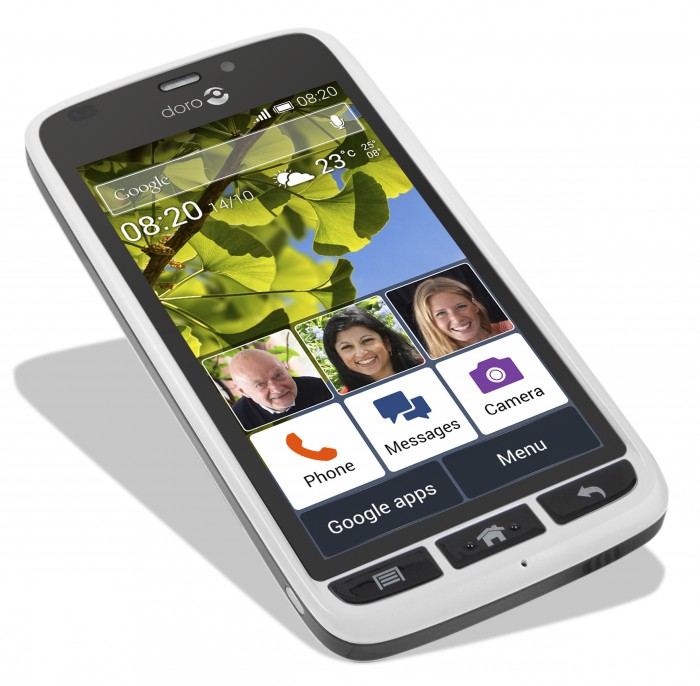 A step-by-step tutorial gets you up to speed, and there's remote programming plus an ICE system (In Case of Emergency) too.
The 4.5″ screen has a resolution of 940×560, which is perfectly fine for the big display text. It matches a lot of normal smartphones in the other specs too, running Android 4.4.2 with WiFi, GPS, Bluetooth 4.0, 8 megapixel auto-focus camera, microSD card (up to 32GB) and a 1900 mAh battery. There's recommended apps on the phone, but you also get the full Google Play store too.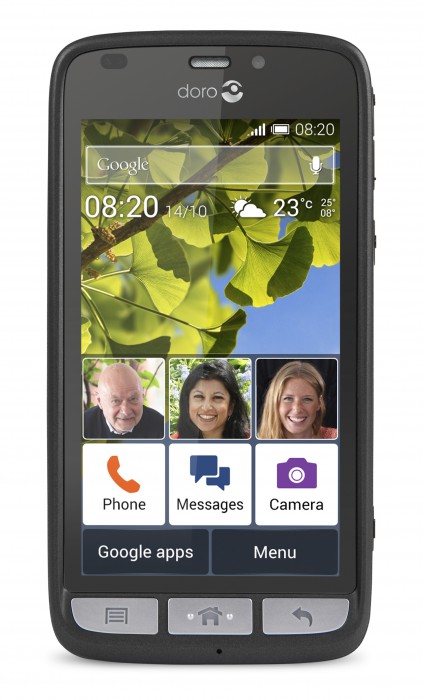 A coaching feature is embedded into all the core applications so that learning to use the phone is a seamless journey rather than an imposing challenge. Plus, if you intend on buying this for an elderly relative, there's remote device management tools ("My Doro Manager") to help others configure, manage and offer remote manage the phone. If your Aunt calls you with a problem, just remotely connect to the phone and remotely adjust the volume level or screen brightness etc.
Further details are available below, or you can head to Doro.co.uk. The company tells us that the handset will be available in the Autumn. We'll keep you posted. They've already started advertising it, as you can see below..