Watch out everyone, because I've had a few days off. This usually means that I have a number of articles where I need to get something off my chest. This is the sort of blog post that usually ends up on my personal blog but I guess, as the solution involved a smartphone app, I'll plonk it here.
Picture the scene. I'm at the mother-in-laws and she's having trouble printing.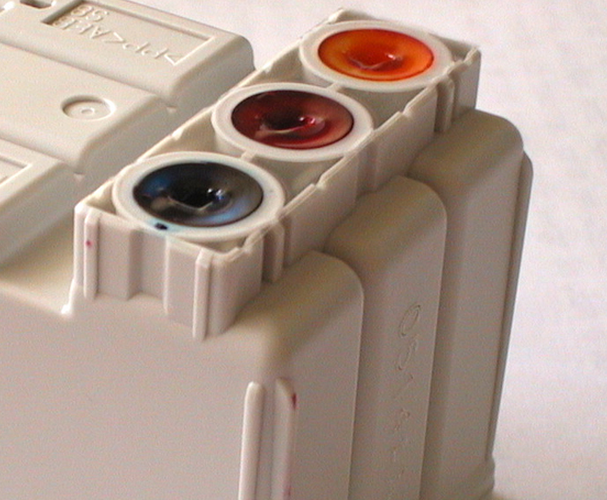 Printers. They annoy me at times. You pay buttons for the printer and then the cartridges are either difficult to find or you end up with one of those "generic" ones off the local market that ends up breaking or not giving you the same quality print-outs. I've lost count of how many printers have actually bit the dust this way, as cartridges have leaked inside the machinery or onto myself as I try to install the thing into the innards of the printer itself.


So, it was quite nice to find an app for her HP printer which did a lot of the leg-work for me. If you've got a HP printer I'd recommend the Sure Supply app (available for Android or iOS). This lets you quickly find your printer model and order original, proper ink for the thing. To get started you'll need an invitation code from a participating reseller as it's only available in certain countries. I used FMS12 which goes to FindMySupplies.co.uk. Once you've done that the app will search your WiFi for any connected printers. If it can't find any you just grab hit "Catalog" and enter the model number. A thumbnail image helps you identify the printer and then it's simply a matter of choosing the cartridge you want – black or the "tri-colour" one. The app will also read your current ink levels if it can, which is really rather neat as it means that the app can actually automatically order a cartridge before it gets too low, then a cartridge will arrive and be ready so that you never have that "Oh no, I can't print that urgent essay"-moment.

You can also verify that an existing cartridge is genuine – just in case you've already bought a cartridge. Fire that up, point the camera at the QR code and off you go.
All this just makes the whole cartridge-buying process simpler, and it means I'll not have to be the family "IT guy" all the time as genuine cartridges will arrive ahead of time without anyone having to think about it.