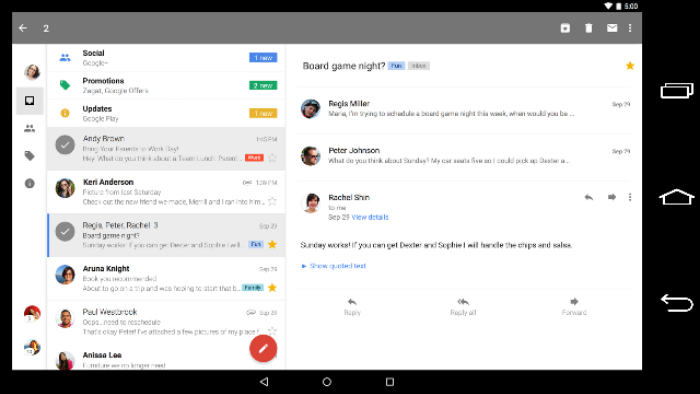 If I'm honest, the Gmail experience you get on a desktop computer isn't exactly "swish". It's a little clunky, a bit low tech but yes, it does the job. On Android it was a bit better, but still lacked some gloss. This morning that newly designed Android version we mentioned recently dropped onto more handsets, and version 5 is definitely a fresher and cleaner experience.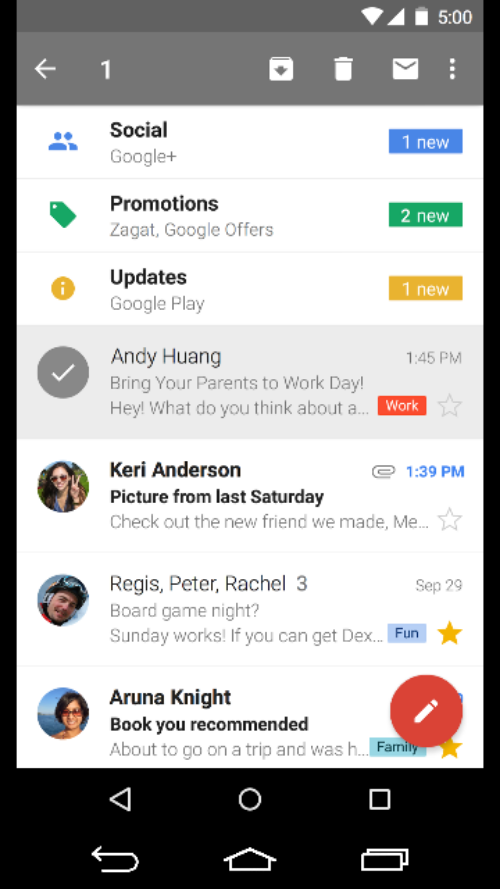 There's a new tablet version with speedier category and inbox switching, but all Android handsets get multiple email account support and additional improvements if you're on Lollipop.
Head to the Google Play store to get yours if it's not arrived already. On my iPhone things still seem to be the same as always, but hopefully that'll change soon.