Well, this is certainly a bit strange. We've received a press release about a new company called Vsenn. They're a mobile startup based in Finland and they will soon deliver a modular smartphone based on Android with OS updates guaranteed for 4 years. There's encryption too, but the biggest part of the announcement is that this has been co-founded by a "Nokia Android former manager", so there's going to be quite a bit of experience and knowledge behind this project.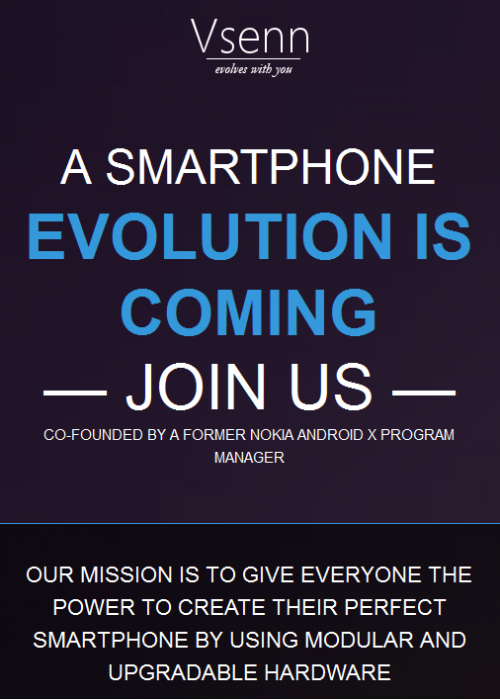 The announcement doesn't say a great deal, although it is post-dated to November 11th. The phone will be cheaper than "current market leaders" and there'll be no "nonsense" region locking. The phone itself sounds a lot like Project Ara from Google, but here there's three modules that you can swap on the phone – the CPU / RAM, Battery and Camera unit. Upgrade on the fly without getting yourself a whole new handset.
So, you get a phone with triple-layer encryption, free VPN and secure cloud access, regular and fast OS updates and a customizable appearance thanks to swappable covers.
No news on who the ex-manager is, but we do know that the handset will launch at the end of Q1 2015, presumably during Mobile World Congress.
More as we have it, although at the minute we don't have much – just a Twitter account and a website.