Gone are the days when your mobile network only delivered calls and texts. The introduction of 3G and 4G and technology added more ways to interact and now EE have pushed things further with a TV gadget to deliver your favourite shows.
Their recently-announced TV service is a small box that plugs into your existing TV and WiFi network in order to stream and deliver a wide range of Freeview channels and other online content.
You can also 'flick' content from your tablet or phone running the specially-made app. It drops onto your TV and away you go, all very cool.
70 channels are available from launch with 13 being in HD quality. You can really get the best viewing experience and there's a wide range of on-demand services available at the touch of a button too.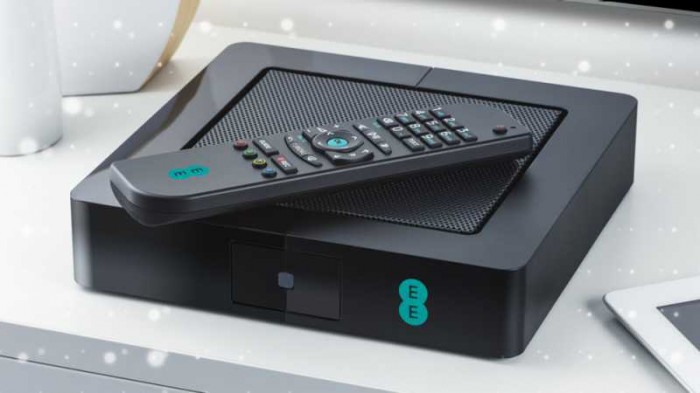 The great news for customers is this new service goes on sale in stores from TODAY.
EE have given us the following pricing information which, as expected, means that you can get it free if you have their home broadband offer. This'll also give you free weekend voice calls and various internet speeds.
Below is the information we have right now, and it looks like only customers who join EE broadband are able to get this at the moment. The box, at least, is free and EE offer broadband speeds between 17Mbps and 76mbps depending on where you live and the plan you pick.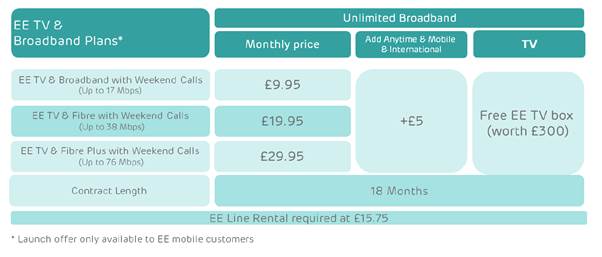 Get the full press release below..