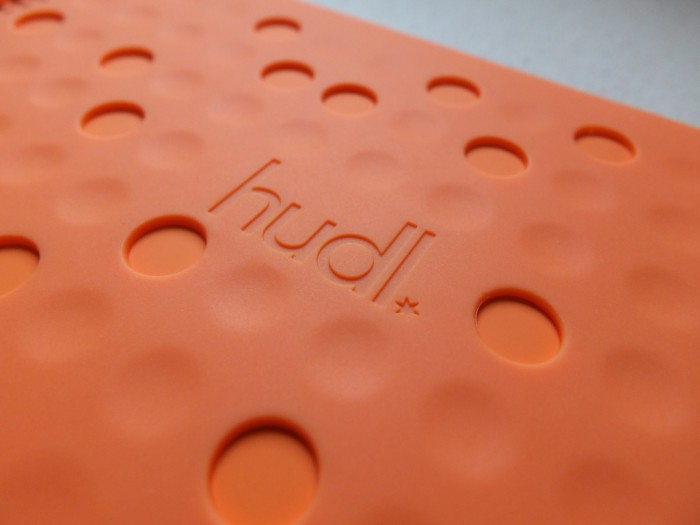 Budget Android tablet, those three words can sometimes strike fear into the heart of any reviewer handed one. Sometimes though those fears are just confounded. Sometimes a budget Android tablet can actually be really good. Before I spoil the rest of this review lets have a look at the good and bad points of the Tesco Hudl 2.
Good Points
Great performance from the Intel Atom chipset.
Great looking device with nice accessories.
Decent sound quality using headphones.
Micro SD slot.
Micro HDMI out is handy.
Great price of £129.99.
Bad Points
Battery life is pretty poor.
Screen is a bit dull.
Tesco Bloat.
Power button is a bit awkward to press, especially in a case.
No built in File Manager makes SD card file management a mess.
Only about 8.4 GB of internal memory left out of the box.
Slow screen response time makes typing at speed fiddly.
Design
The Tesco Hudl 2 is a great looking piece of kit, Tesco have always been about the colours with the Hudl range and this year's model is no exception. I went for the orange one with two orange cases. Orange is my favourite device colour this year by the way. The Hudl 2 is a sleek, nice to hold in either landscape and portrait. The front of the Hudl 2 is a bit bezel dominated, which can be looked at as either it gives you something to hold onto when used in landscape or that it could have been a bit smaller. I like the hand holds at the side, they're handy for watching videos and for gaming. The front also has a front facing camera, a few sensors and a microphone hole.
The sides of the Hudl 2 are littered with buttons, ports and slots. You've got a headphone socket, volume rocker, power button, Micro USB, Micro HDMI and a Micro SD slot. The back of the Hudl 2 has the rather cool looking speakers, the rear camera and some Tesco branding, no Intel branding though which is intriguing. The speakers are nicely placed, when holding the device in landscape your hands just sit beneath them. Quality wise the speakers are ok, reasonably loud and they as you'd expect don't really have any bass. Using headphones gives you a much better sound quality experience.
Check the gallery of images below and also my hands on video.
Tesco Hudl 2 – Hands On:
http://youtu.be/hiJ13nRBnPo
Hardware
Spec wise the Hudl 2 is pretty good, it has a spec very similar to some of the much higher cost Lenovo Intel based devices.
Display: 8.3″ IPS LCD, 1920 x 1200 pixels, 273 ppi.
Processor: Intel® Atom Quad-Core Z3735D at 1.83 GHz.
GPU: Intel HD Graphics.
Internal Memory: 16GB (8.4 GB free out of box).
RAM: 2GB.
Wi-Fi: 2.4GHz and 5GHz, Dual Antenna, 802.11a/b/g/n.
Micro-SD (up to 32GB).
Android 4.4 KitKat.
GPS, Glonass, Bluetooth 4.0, Micro USB, Micro HDMI, 3-axis Accelerometer, e-Compass, Gyroscope, Ambient Light Sensor, Speakers – Dolby Audio.
Battery Life 8 hours.
Front-Facing Camera: Resolution 1.2MP, Video 720p.
Rear-Facing Camera: Resolution 5MP, Video 1080p (Full HD).
Dimensions: H 12.8 CM, W 22.4 CM, D 0.9 CM.
Weight: 0.4104 Kilogram.
Price: £129.99.
Available in 8 colours: Black, Blue, Cyan, Orange, Pink, Purple, Red and White.
Hardware wise things are pretty good, it would have been nice to have a 32GB model available, as the Tesco software takes up quite a bit of space. The Intel Atom chipset coped with whatever I threw at it, be it gaming or multimedia, which was nice as people are always wary of Intel in the Android world.
One thing that did really bug me was the display, it is a bit dull and in certain lights it's a greyish kind of white. The other thing about the screen is the response time, it's a bit slow which makes typing a bit drawn out. The display supports 10 point multi touch it's just when you've got a few fingers jabbing away at it things start to slow you down.
Software
Software wise the Tesco Hudl 2 runs Android 4.4.2 with what looks like a modified version of the Google Now Launcher, they've called it "My Tesco". They've also added a whole host of BlinkBox apps and something called Kids Zone. Let's have a quick look at each.
The Tesco Launcher
The Tesco Launcher brings the Tesco Blinkbox front and centre. I'm not a Blinkbow customer, but if I was it would all be jolly handy. Changing the launcher from the built in Tesco one is really easy, you just search for "Google Now Launcher" in the Play Store and install it, hit the home button and you're done. You can't remove the Blinkbox
Kids Zone
Kids Zone is quite useful. It build upon the multi user capabilities of Android 4.4 and adds in some further restrictions. To set it up takes a few minutes, to manage it no doubt will take you an age, arguing on a daily basis about which websites and apps you've blocked.
Basically you need to have your Hudl 2 set up with a pin code unlock, you then enter the childs name and age and then work through the settings for each child. You can limit how long they are allowed to use the tablet and also what hours within, so no spending all night playing games. When the time runs out it kicks them out of the account and puts them back to the lockscreen. You can limit it to a specific time period after homework time or something like that.
By default Kids Zone blocks a variety of websites deemed unsuitable gauged by the age of the child. You can also add further web categories and specific websites. The other quite handy thing you can do is choose which apps are available to your child. If you only want them to use Angry Birds, the Camera and the Gallery then that is really easy.
Overall it's a nice touch if you want to introduce your child slowly to an Android tablet this would be ideal. It just takes a little bit of tinkering to get it the way both you and your child are happy with.
The lack of File Manager
As of Android 4.4 KitKat access to Micro SD cards was fiddly. Any app can read from the card but only built in system apps can read and write to the card. Normally device manufacturers include a File Manager which allows you to move files back and forth between the internal memory and the expanded memory. Without a built one you have to plug it into a PC and transfer the files that way instead. Which is very annoying, especially if your planning on using the Hudl 2 as a media device.
Overall the software is pretty good, out of the box you'll need to install a few essentials if your a power user and if it's for a child you'll need to spend a little time preparing the Kid Zone restrictions. The lack of a built in File Manager is annoying if your planning on using a memory card though.
Benchmarks
Benchmark wise the Hudl 2 is comparable to the Lenovo Yoga Tablet 2 I looked at the other week, which basically has the same chipset as the Hudl 2 and it costs about twice as much.
3DMark – 14650
Antutu – 31319
Quadrant – 13922
Battery Life
The battery is a bit weak and it seeks to fall fowl to the usual battery gobbling apps. Watch videos or play games for more than hour or so and say goodbye to your battery. If you just use the tablet for casual sofa use and you keep it in standby most of the time you'll get a few days out of it, with probably about 2 hours screen on time.
Here's my typical usage here.
Cameras
The 5MP rear camera is pretty bad, it struggles in most lighting conditions, either being over exposed, suffering from glare or noise in low light. Video is pretty basic also. The main problem with both cameras is glare and digital noise.
Here are some shots taken with the camera.
Here are a few front facing camera shots, i.e time for some bad selfies.
Here is a sample video taken with the Hudl 2.
Tesco Hudl 2 1080p video sample:
http://youtu.be/3H75b0hmcF8
Conclusion
The Hudl 2 is a great looking piece of kit and it's an absolute bargain, used as a device to browse the web, order things from Amazon, to do some of that Social networking stuff, to watch videos or play games it's a cracking device. In fact it can pretty much do whatever you ask of it, for £129 that's an impressive feat. But it's when you really start to get to grips with it that the cracks start appearing. The dull and slow to respond screen, the ridiculous situation with the File Manager app, the rather poor battery life and the low internal memory all create situations that will frustrate you.
The Tesco Hudl 2 is available from Tesco here for £129 which I feel is just about right. Nothing else really comes close to performance or
Tesco Hudl 2 - Review
Design - 7
Hardware - 7.5
Software - 6.5
Battery Life - 6
Camera - 5
Value for money - 9
6.8
The Hudl 2 is a great looking piece of kit and it's an absolute bargain, used as a device to browse the web the web, order things from Amazon, to do some of that Social networking stuff, to watch videos or play games it's a cracking device. In fact it can pretty much do whatever you ask of it, for £129 that's an impressive feat. But it's when you really start to get to grips with it that the cracks start appearing.