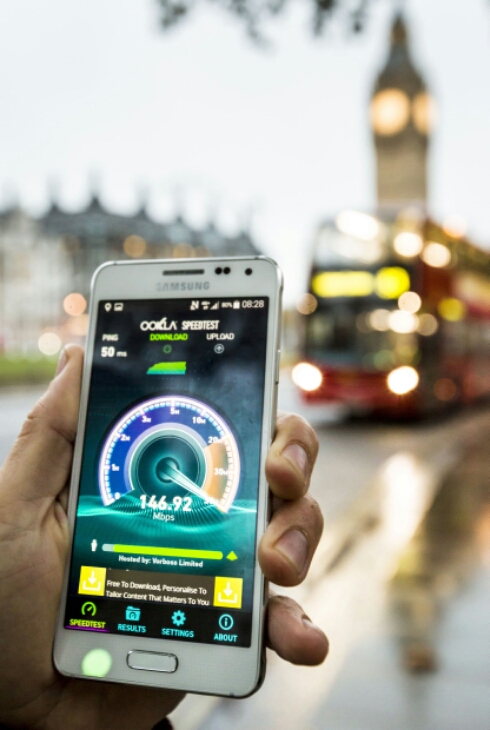 Remember that "4G on steroids" that Vodafone announced a couple of weeks back? Well now it's the turn of EE, who are deploying the 4G+, aka LTE-A in London (Vodafone are calling it 4.5G). It's now live at 150 sites across the capital and, if you've got a Samsung Galaxy Alpha or Note 4 (a CAT6 device), you can enjoy the uplift in speeds.
EE will be combining their 1800MHz and 2.6GHz spectrums (20MHz of each) using "carrier aggregation" but the bonus is that by doing this it'll benefit all 4G customers, not just those with the 4G+ compatibility.
Speeds, as you can see above, are more than double the current EE Double Speed 4G offering which is available in selected areas of the UK. Perhaps they should call it Quad Speed 4GEE ? 😉
Olaf Swantee, CEO at EE, tells us..
The UK is now back to being a world leader in mobile networks. Just two years since we were behind every developed market from the US to Japan, we've invested in innovation, driven competition and given people in London a mobile network that's faster than almost any other in the world, and even faster than most fibre broadband available here
Today EE is also announcing that Warwick will be getting 4G, which brings the total to 300 towns with EE 4G coverage.