Oppo are on a roll today. Their new flagship, the N3, has just been formalized and now we've got this, the Oppo R5. It's made using "reinforced industrial grade aluminum alloy" and it's also hand-crafted in ceramic too. However, the big selling point here is the thickness – or should I say "slimness". It's just 4.85mm and Oppo have claimed it to be the slimmest smartphone in the world. Currently, the slimmest smartphone is the KAZAM Tornado 348, at 5.15mm. The R5 beats that by quite a margin.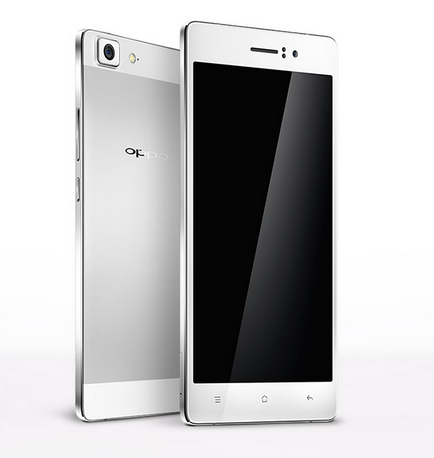 As for specs, the R5 has a 5.2″ full-HD (1080×1920) AMOLED screen at 423ppi and inside it's powered by a 64-bit octa-core Qualcomm Snapdragon 615 CPU, which competes well with the 1.7GHz MediaTek octa-core unit in the KAZAM model. The R5 runs at 2.1GHz quad-core plus 1.5GHz quad-core.
Featuing a 13 megapixel rear camera with an f/2.0 aperture and LED flash, there's also a 5 megapixel front camera and you get 2GB RAM. The ColorOS (based on Android 4.4) comes with 16GB of on-board storage although, due to the dimensions of this wafer-thin smartphone, there's no room for a microSD card slot.
Both this and the new N3 have clever battery technology which will see the battery charge from nothing to 75% in just 30 minutes flat. What you do get here (and you don't on the KAZAM device) is 4G. You also get WiFi, Bluetooth but alas no 3.5mm audio jack – you need to use a converter to get the sound out of the microUSB port.
You can also use this O-Music accessory to control your tunes without having to ferret around for your phone…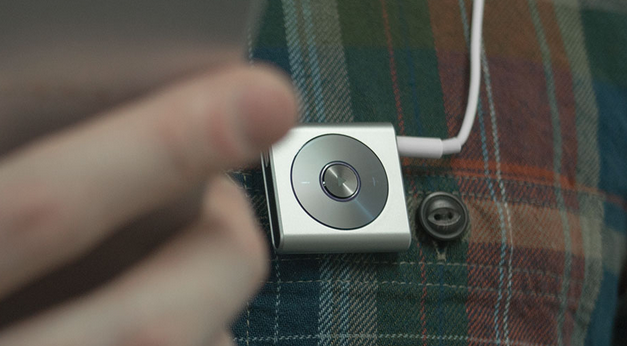 More as we get it, full details below or head to their site for more info.