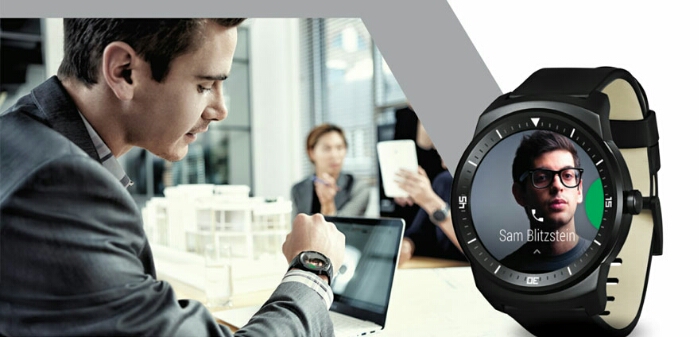 The original LG G Watch was a great "mark 1" device for Android Wear, it just showed the world how Android Wear works and didn't get bogged down with the design or anything like fancy buttons. I liked the original, but I ditched mine for a Pebble Steel, mainly down to the way the G Watch looked, I just wanted something nicer looking.
LG released that the original G Watch was going to quickly get left behind in lieu of fancier looking smartwatches from the likes of Motorola, Asus, Sony or Apple. The came up with the imaginatively titled G Watch R. I'm guessing the R does just stand for round here.
Dr. Jong-seok Park, president and CEO of the LG Electronics Mobile Communications Company pretty much said what I just said in a recent quote.
While the original G Watch was designed to be a no-nonsense, pure Android Wear device, the G Watch R was developed with a more aesthetic eye.
LG have come out and said that the G Watch R will be available in early November and I for one am quite excited about the prospect. They still haven't told us a price for the G Watch R though, although various websites have pre-order prices of about £250.
Update – Our friends over at Clove are getting stock today of the G Watch R, costing £224.99 including VAT. Which you can order here.
LG G Watch R, will be available for purchase at retail sites throughout Europe including countries such as France, Italy, Spain and the UK in the beginning of November, followed by key markets in North America, Asia and the Commonwealth of Independent States (CIS) soon after. Customers in select markets will also be able to purchase G Watch R on Google Play in the weeks ahead.
I'm looking forward to trying out the G Watch R as I did like Android Wear previously it was just the design of the devices put me off. So maybe now with a fancy new design I might have found my ideal watch.
If you fancy watching a promo video for the LG G Watch R then here you go. We've got one for you.
LG G Watch R (Official Product Video):