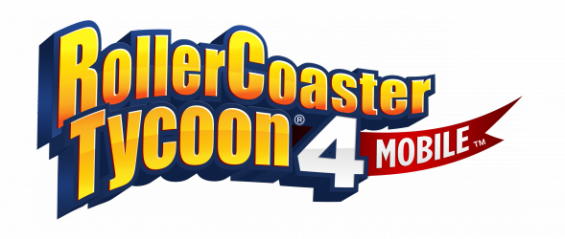 Back in the dark distant past, when the world seemed like it was in black and white I spent my time whiling away the hours playing some classic games.  One of those titles was Chris Sawyer's Roller Coaster Tycoon.  Creating your own theme park complete with epic roller coasters, attracting as many guests as possible and getting janitors to clean the inevitable vomit from the paths was all part and parcel a normal day in the tycoon land.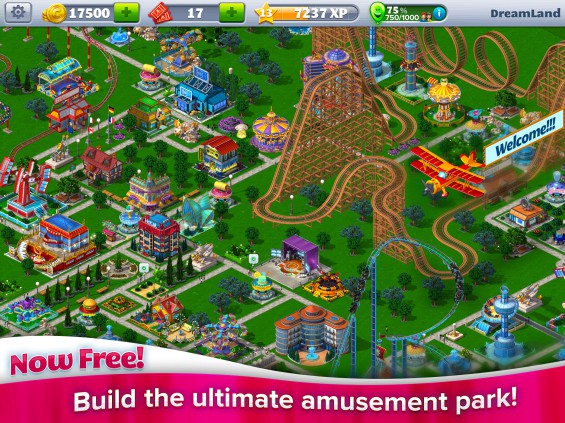 Good news then for those of us that loved this series for Roller Coaster Tycoon 4 Mobile has arrived on Android and is free to download.
The free-to-play Android edition includes all gameplay experiences offered for iPhone, iPad and iPod touch, including the latest park attractions, social features and recent updates. With numerous ways to share and customize coasters and rides, players can grow their parks and connect with friends online to exchange blueprints, send a flyover plane with customized messages, and compare parks.

With this latest version of RollerCoaster Tycoon 4 Mobile, Atari has incorporated classic gameplay features from the original games including Queue Lines. Entirely new gameplay, including a RollerCoaster Tycoon-themed slots mini-game and billboards that showcase real-world advertisements adding to the realism of the parks has also been introduced! Additional highly popular and nostalgic RollerCoaster Tycoon features including transport rides, janitors, and even the ability to make theme park visitors visibly sick after enjoying too many coaster rides will be available soon.
The game which has topped the charts on app stores across several regions on iOS already having been launched in April 2014 on the platform.
Roller Coaster Tycoon 4 Mobile is available to download for free now from Google Play
For further information read the full press release below.