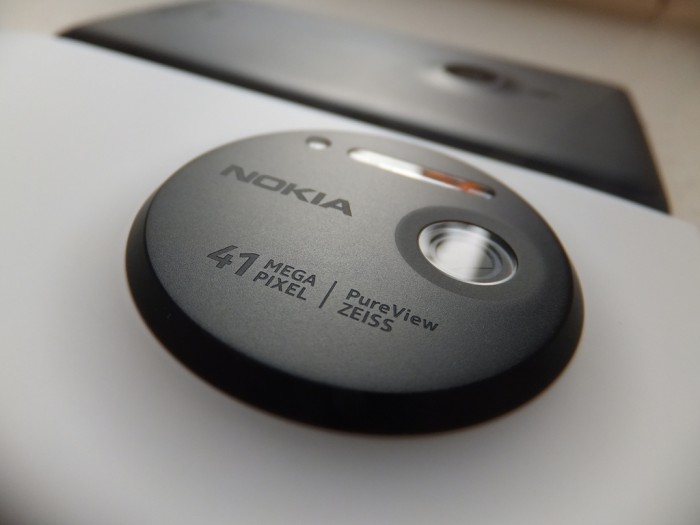 In my eyes the modern camera phone market things are becoming a little bit stagnant. Most new phones arrive to a fanfare of propaganda about how the camera performs amazingly in low light, when being moved around and that it takes video unlike any other device, ever. But then back in the real world we get hands on and it turns out that the camera performs on a par to everything else when in decent light and atrociously in low light. Just another phone released with a big old box of false promises. Take recent launches from HTC, Sony or Motorola as prime examples.
One company who year on year who deliver are Apple, ever year they update their camera module a bit and lo and behold it performs well, everyone reviews it well and user satisfaction is good. It makes me tempted every year to stray back onto the Apple path, at least I won't be lied to every six months. Although saying that there is another path, believe it or not it's a path labeled "Nokia Microsoft".
The Nokia PureView name for a few years now has stood for a certain standard and quality of imaging, take devices like the PureView 808, Lumia 920, 1520 or the 1020 all of which were arguably market leaders at their time of release with only really devices like the iPhone 5S or something from Samsung/Sony/LG as competition. Recently though the PureView name has become a little diluted, with mid range devices like the Lumia 830 baring the name. I think Microsoft/Nokia could be the saviours of the camera phone market. Yes I really just said that. So where does all this crazy talk come from, well recently I went on holiday and as usual picking which gadgets to take with me was a tough one.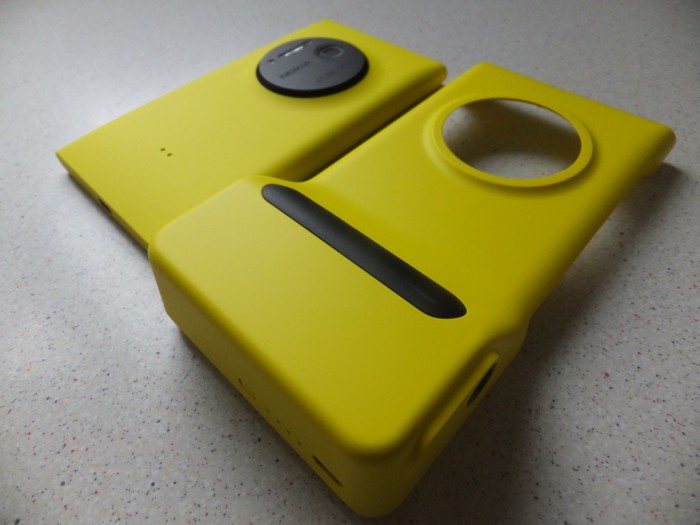 Basically on holiday I needed a tablet, a phone, a camera and an MP3 player. You'd think I'd just take a phablet type device with a Micro SD card full of music and be done with it, well you're wrong. If I used one large phone for all of my holiday duties I'd be soon out of battery. Whilst digging around in my big old drawer of gadgets I spotted something yellow near the bottom of the drawer, it was my Lumia 1020 and it's camera grip. I initially disregarded it, I've been caught out by the slow shot to shot time of it before and I really just can't be bothered with Windows Phone anymore. I initially settled for my LG G Pad 8.3, a Sony 32GB MP3 player, my new Sony Xperia Z3 Compact and a Fuji EXR F600 point and shoot camera. Then I remembered something, I always like to have a map of where I'm staying on holiday, Google Maps is great if you've got a data connection or the offline maps are available for the area. Offline maps weren't available for where I was going so I reluctantly set about charging the Lumia 1020, it also decided there was an OTA update to install as well. I then set about downloading the offline maps for Spain. A few hours later and everything was updated and I put the Fuji camera back in the drawer. A week later I was in love with the camera on the Lumia 1020 all over again, yes it was slow between taking shots, yes it was slow to trigger the camera from standby using the shutter button, yes the OS is lacking a bit in certain areas, but that didn't matter. I took loads of photos in all different types of scenarios and it trounced the Sony Xperia Z3 Compact each and every time. The only thing that the Sony faired better at was speed. My week using the Lumia 1020 got me thinking, Microsoft really could steal the market back from the others.
Enough about my holiday now, back to Microsoft and how they can save the day. They have got themselves into a position where what is possibly the best camera phone available (the Lumia 1020) is just deemed irrelevant. They have even said themselves that the Lumia 1020 isn't capable of running the latest software enhancements for the camera. Features from the Lumia 830 and 930 such as moment capture, dynamic flash, 4K video recording, Auto HDR, along with camera speed improvements found in Lumia Denim. It's a shame as the many 1020 users will be left behind software wise. What they need is a fancy new Lumia.
Imagine the following device, a 41MP camera with OIS and a Xenon flash, a 5″ 1080p display, 32GB internal memory, 3GB of RAM, a Micro SD slot, a camera grip accessory and a Snapdragon 805 quad core processor. They would have a device in their hands that could potentially reclaim the mobile photography crown. It would also have the power under the hood to cope with the demands that the new camera software, the oversampling and that huge lense would demand. It would also be a fair bit quicker than its predecessor, the Lumia 1020.
We haven't seen or heard anything about a successor to the Lumia 1020, all of the other product ranges have been updated, the Lumia 530, 630, 730, 830 and 930 have all been released. Leaving only really the phablets (1320 & 1520) and the 1020 to be updated. I'd really like to think that Microsoft haven't killed off the 41MP range, it was really something absurdly different to the competition, right from the rather peculiar design through to the cameras capabilities.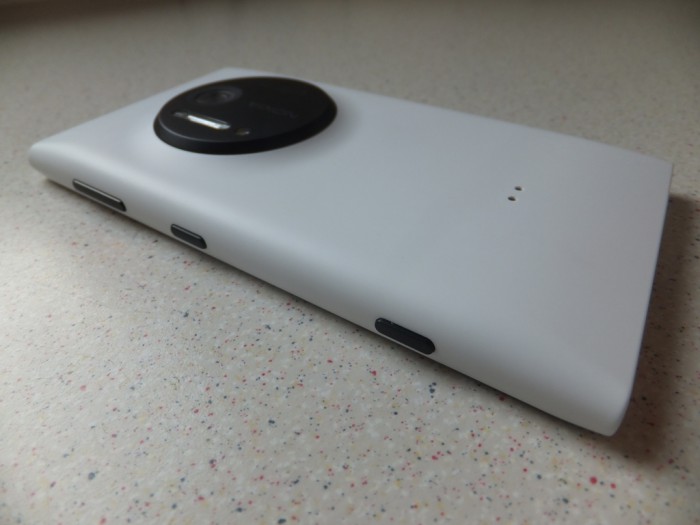 The Lumia 1020 was announced during July 2013 in New York  and released in September 2013. It is now over a year old. So where are the leaks about the new verion? Where are the rumours? Can Microsoft have really made the worst decision of their existence and killed off the Lumia 1030 or whatever they may have called it? Am I alone here in wanting a new high end PureView camera? Jo Harlow from Microsoft has gone on record as saying that they are working on the "next greatest thing in high end imaging" but does that mean a new 41MP device or just another diluted PureView like the 830? One can only hope not. I for one will be reluctant to buy another Nokia which means a downgrade in picture quality.  Am I alone here in my yearning for a new super camera from Microsoft? Surely not.