We see a lot of cases here at Coolsmartphone but we've been seeing an increasing profile from the people at Dog and Bone. This one is a bit special because it's a case which makes your phone charge wirelessly and it comes with a clever charging base too.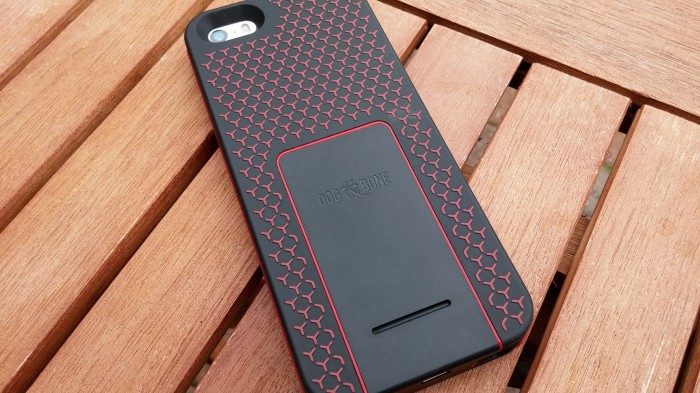 Oh and not only that, but we're also reviewing the swappable Backbone battery here too, so you can have more juice on the go.
First, the design, and it's really good I can tell you. Hopefully you can see how sturdy and polished the design is within these pictures. It's even got a "Made for iPhone" certification and the red accents look really nice. The people who make this tell me that you can drop it from 4 feet and it'll survive. It fits the iPhone perfectly and, as it's got that certification, you know that there'll be absolutely no wiggle-room when the phone is inserted. Check out the hole for the camera as an example here..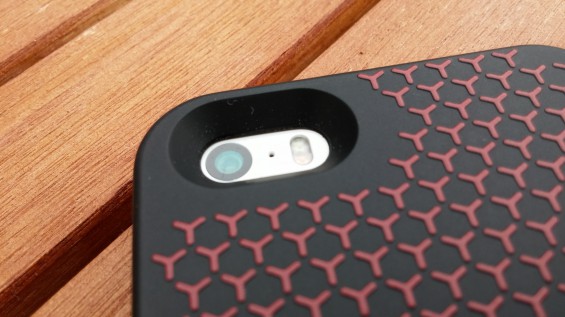 Made from both rubber and plastic there's also a soft "thermoplastic elastomer" material (I know, I know, I'm not really sure what that is either, but it makes for a soft non-slip touch). Inside there's a strong polycarbonate which gives it that hardness to survive drops and bumps.
Inserting your iPhone is just a matter of dropping the phone in at an angle and slotting it back. You then put the rear plate in the back. This communicates with the wireless charging plate and, well, charges the iPhone. The plate which slots into your case plugs into the lightning connector on your phone and yes, the whole thing does add an element of bulk to the proceedings, but it's well protected.
Yes, that whole wireless charging thing is, I must say, pretty cool. I stuck this in the kitchen and slapped it down when I wasn't using it. It's so simple and charges without you realising it. However, if you do want to do things the hard way and charge with a cable you can still do that.
Notice something?
Yes, that extra "chin" on the bottom of the case does mean that your 3.5mm audio port is now buried slightly deeper inside, so with all this kit you also get an extension cable which will pop inside. The picture below, by the way, shows the additional battery slotted in …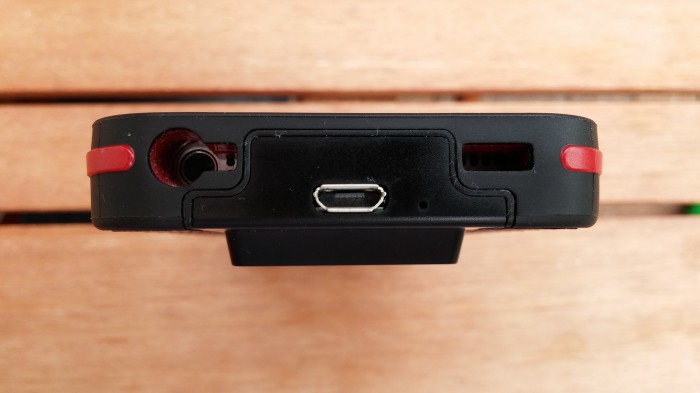 The rear plate in the case may appear to be a strange idea. It's removable, but there's a reason for that – an extra battery. Remove the clever wireless charging section and pop the battery in. The battery itself does stick out a little, which is a somewhat unfortunate. It's a 900mAh Lithium Polymer battery and you can charge it with the included USB cable.

The intention probably is for you to charge this additional battery and carry it around in your pocket or perhaps in the car. Use the wireless charging system as you normally would but, if you're out and about (and away from that wireless base plate), you can simply slide out the rear panel in the cover and slide in the extended battery. Boom – you're now charging your phone.
Overall, this whole solution is really rather good I must say. I've not had a great deal of exposure with wireless charging an, whilst you do have to ensure that the phone is place exactly on the charging base, this isn't hard to do due to the design. The case is exactly the same size as the base and it pops straight on there easily.
The charging – whether it be wireless or via the extended battery – is clever enough to shut-off when fully charged and you still have access to the audio port and you can charge the "old fashioned way" if you want to.
The wireless charging case and base is AU $ 119.95, which works out at about £66. The additional battery is available here and costs AU$49.95, which is around £27.15.
Backbone iPhone 5s Wireless Charging Case Review
Design and build - 9
Value for money - 8.4
8.7
A well-made bit of kit with a clever wireless charging plate and additional battery option if you need it.