There's no better deal than free, so it's great to see a few albums popping up on Google Play costing a grand total of nothing each. Artists include Michael Jackson, ELO, Daft Punk, Foo Fighters and more.
There's only one problem though. You're kinda led to believe that the albums are free from this screenshot..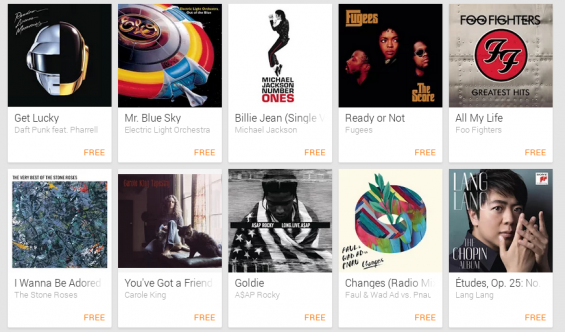 ..but alas no, it's just a few random tracks. Heck, you'd probably be better just grabbing Tubemate and converting the YouTube music videos into MP3s. Oh no. Did I upset the record industry? Boo hoo..