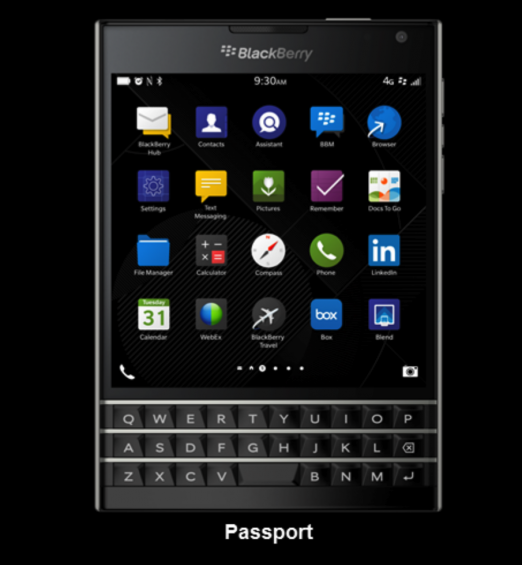 Blackberry, the phone company that just refuses to go away no matter what its critics say, today announced their latest and greatest premium handset; the Blackberry Passport. It's big, it's square, it's unashamedly biased towards work, not play and the smartphone world is collectively asking itself 'Does anybody care any more?'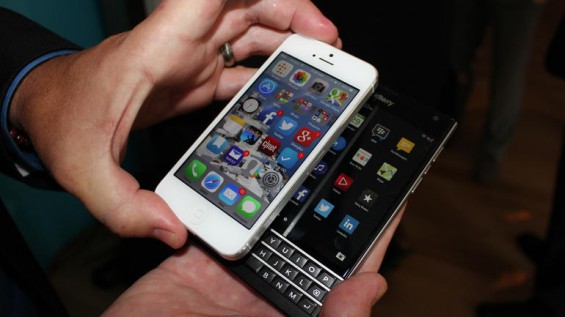 The Passport bucks the standard, industry-wide oblong slab form-factor in favour of a big black square with a three row keyboard at the bottom. As smartphone fans we have become accustomed to the rectangle shape and this looks distinctively different. Shown above with against an iPhone 5 it really shows a big style departure. It's not just a cosmetic change, the classic high quality qwerty keyboard that Blackberry are justifiably famous for also acts as a trackpad enabling you to scroll up and down web pages and swipe predicted words up onto the screen. For more details check out this short video:
Very cool.
Some of the phones vital statistics are:
11.43cm square touch display
13 MP OIS camera
32 GB Internal storage
3450 mAh battery (Up to 30 hours battery life!!!!!!)
1440 x 1440 resolution, 453 PPI
1080p HD video recording at 60 fps
Corning Gorilla Glass 3
4g enabled supporting LTE 3,7,8,20
Also HSPA+ 1,2,5/6, 8, EDGE
I am personally very curious about this device and intend to get my hands on one as soon as possible, although if I'm going to buy one to keep is quite another story. It is available from the Blackberry UK store now for £529 and is simultaneously available in Canada and Dubai with the US following soon after. This is a big phone, check out Blackberry's CEO John Chen modelling it below: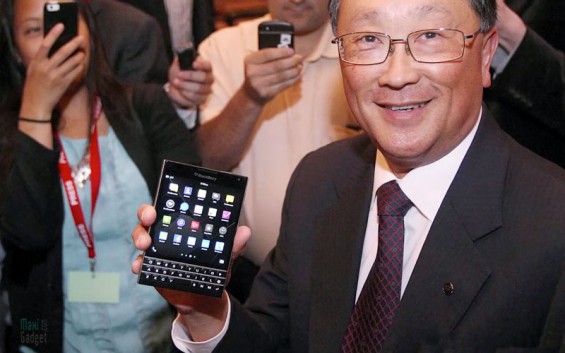 So is a giant productivity beast the phone for you? Do you want to stand out from the crowd whilst simultaneously viewing spreadsheets with consummate ease? Let us know if you intend on buying this bad-boy or if it is destined for failure….