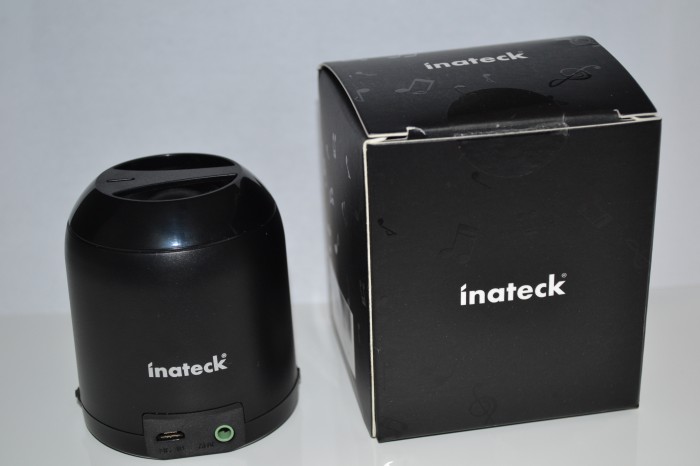 Following on from my other Inateck speaker  review I have been sent a further bluetooth speaker to review, this one being the entry level BP1002B portable speaker.
Features :
Bluetooth v2.1 and EDR
Aux-in
Built-in-mic for handsfree calling. 
Charge via micro-USB
Built in Li-Ion battery
1 x 3W speaker
Dimensions: 61.5 x 61.5 x 71.5 mm 
Weight: 140g
Design :
The speaker is housed in a nice shiny black cardboard box, which does have a premium feel to it, inside the speaker itself is small and remarkably light in the hand, the top of the speaker is open, ( I think the correct terminology is ported ) allowing you to see the speaker inside the unit.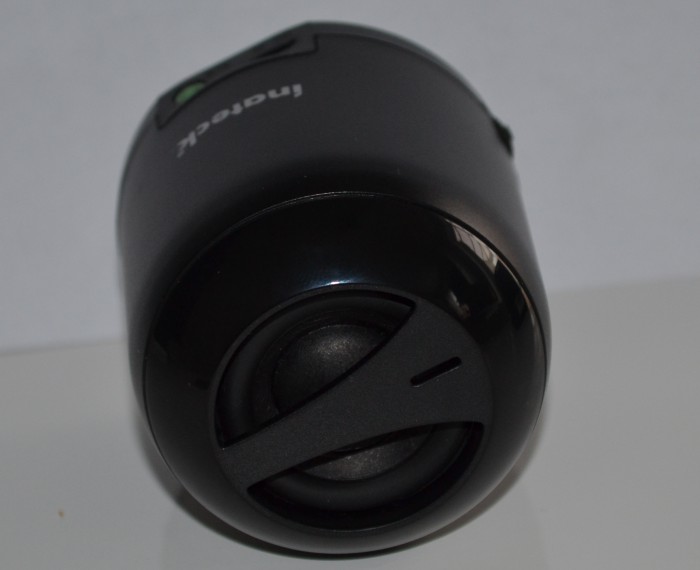 On the bottom of the speaker are the following : – 3.5mm aux in port and a micro USB charging port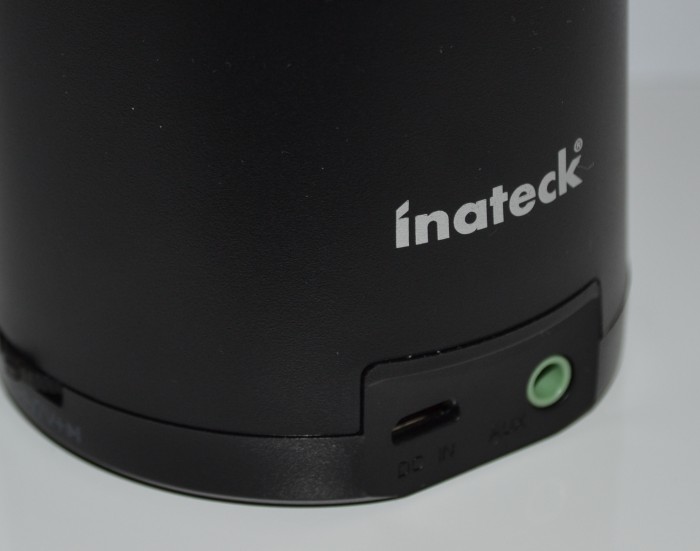 A multi-function "jog" wheel that is used to perform the following functions answer/hang up calls, play/pause, fast forward/rewind, and volume up/down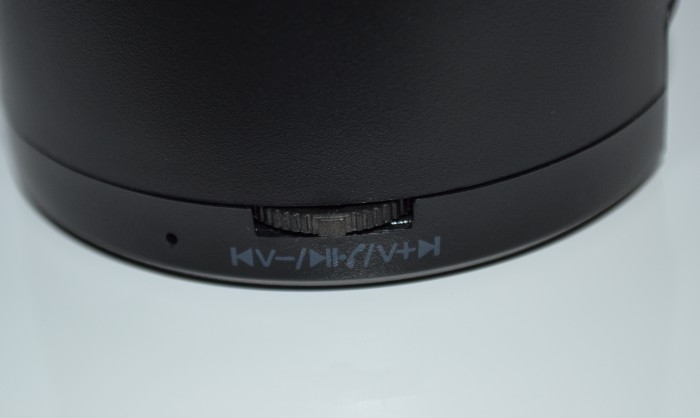 And a multi-function led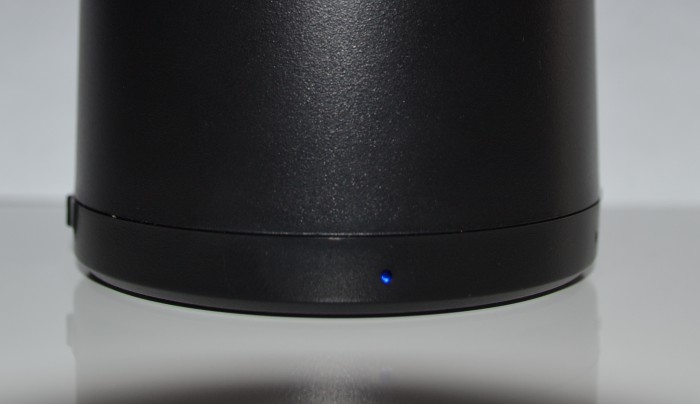 The bottom of the speaker is fitted with anti slip ring to stop the speaker vibrating whilst in use.

In Use : 
Surprisingly for such a small unit the BP1002B was able to provide music at a decent level, admittedly its no Sonos system designed to fill your house with sound, but I found it completely adequate for listening to music, or podcasts while doing other work in the kitchen.
Due to the speakers compact size its easy to take with you, one use I found was, using the speaker whilst on a long car journeys in a classic car, i used it to listen to Google Play music, for multiple journeys over the weekend, giving me approximately 6 hours of listening.
The only issue I could find was there was little distortion when playing music at full volume
Conclusion
The Inateck  BP1002B Bluetooth speaker is an impressive little speaker and inexpensive to boot, It retails for about £13  but it does not appear cheaply made. I could only find one small drawback, but this certainly isn't a deal breaker
Would I buy this with my own money ? In the case of this speaker it would be a yes, it would be a welcome addition to my  bag to use when that little extra volume is required.
Check out the official Inateck page or order one from Amazon UK