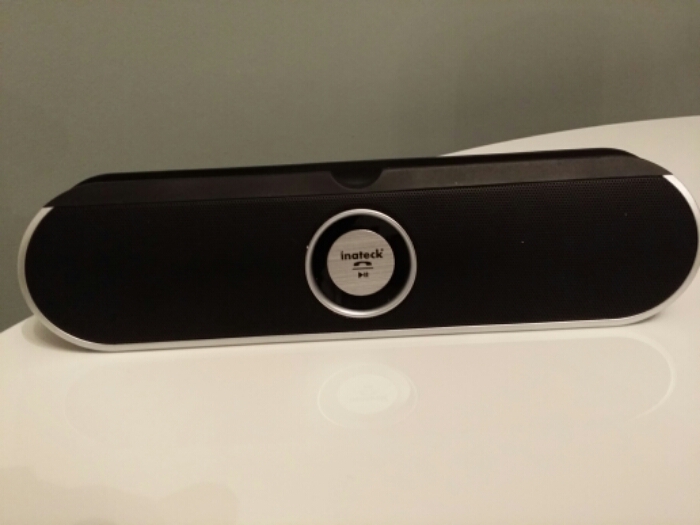 The Bluetooth speaker market is flooded with different devices, if you don't believe me, just do a quick search on either Amazon or eBay and it will take about a week to trawl though all the offerings. Prices range from just a couple of pounds through to the hundreds.
So how do you decide which is the best one for you? Well, you can go and try one in a store but remember it won't sound the same in a large retail store as it does in your kitchen. Either that or you can read the reviews and then make you mind up. 🙂
I recently got sent through the Inateck BP2001 Bluetooth portable speaker for review.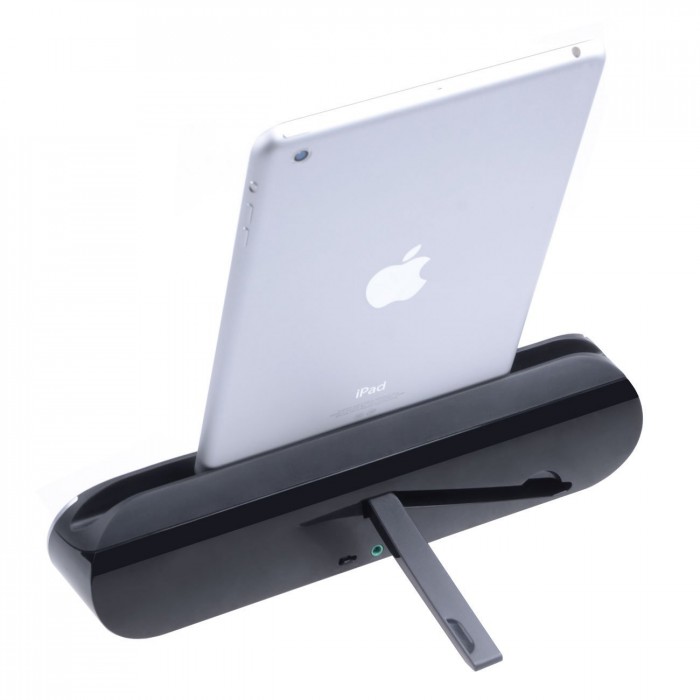 Features:

Bluetooth v2.1 and EDR
Aux-in
Built-in mic – automatically pauses playback when receiving incoming call
Smartphone/Tablet cradle
Charge via micro-USB
800mAh Li-Ion battery
2x 5W speakers
Dimensions: 240mm x 62mm x 41mm
Weight: 332g
Design.
Upon opening the packaging, I found a nice shiny black speaker with chrome edging and a large circular multifunction button in the centre. This controls the play/pause button and the answer/hang up call button. It also houses the relevant LED for the Bluetooth connection and charging etc. On the top of the speaker is a slot that can be used to hold a tablet or smartphone in place.
On the rear of the device is the on/off switch the micro-USB charging port, a retractable stand and on the bottom rubberised feet.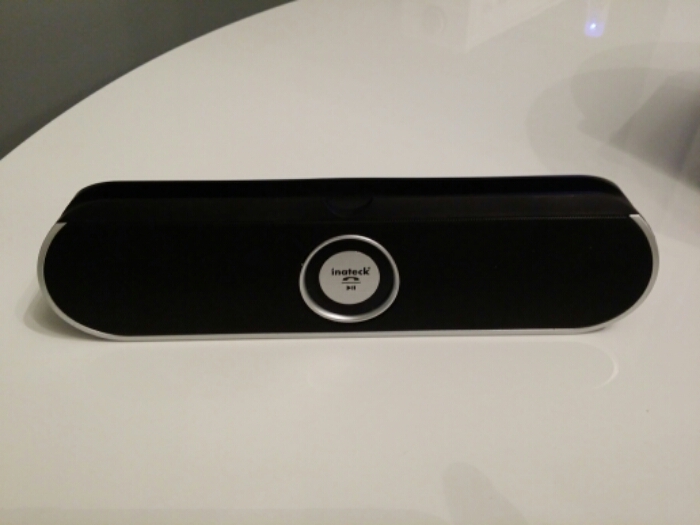 In Use.
After I had fully charged the battery (the battery came almost fully charged as it didn't long to reach 100%) I turned on the speaker and it gave a nice boot-up sound. I scanned for Bluetooth devices from my iPad which found the speaker and connected seamlessly.
I played a few songs from Google Music to test out the sound and quality of the speakers on this device. The sound quality was outstanding; it was much better than I had expected from a speaker of this size and price point.
The speaker was capable of filling my kitchen with sound and in fact I found that I did have to turn it down a couple of notches. Even at the maximum volume there was no distortion whatsoever to the sound quality.  I then listened to podcasts and an audiobook,  and my personal opinion it performed even better. I was very impressed with this 10W stereo speaker system.
I then connected the speaker to my Nexus 7 and Note 3 and found the pairing to be as easy and the performance equally as good.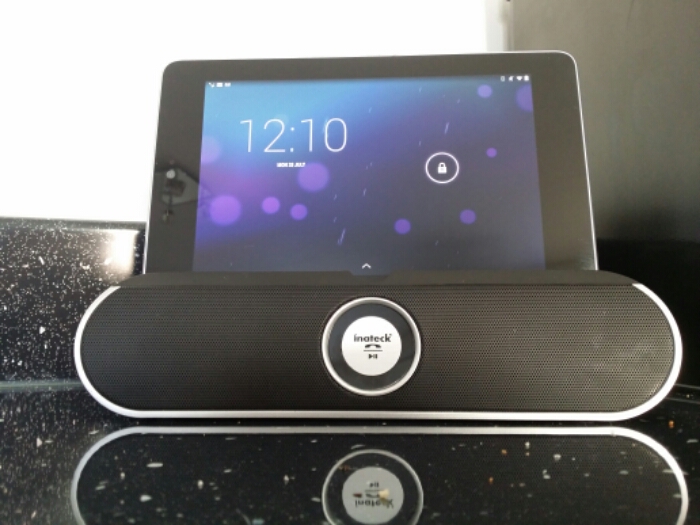 As a final test I plugged the speakers into my laptop's audio jack using the audio cable that was included with the device. I found that the audio cable was a little on the short side, which limits the distance from your computer or whatever device you're connecting it to (but, what do you expect with wired technology). With that being said, the sound was still excellent. Battery life, following my initial charge, I have been using the speaker for over 7 hours and its still going strong.
I could only find minor drawbacks with the speaker, and these are probably specific to me ..
1 – As I mentioned earlier the supplied 3.5mm audio lead was a little short, but this could be easily rectified with the purchasing a longer lead.
2 When I placed my iPad 3 gen in the slot in the top of the speaker, the viewing angle was a bit to steep, but with either the Nexus  7 or my iPad mini it was perfect.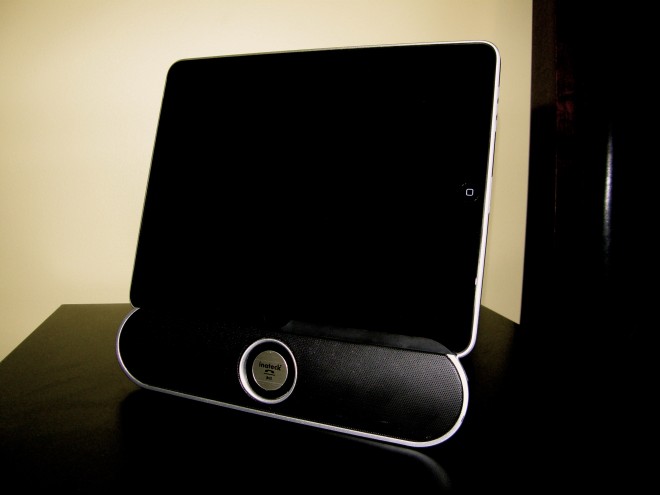 Conclusion
The Inateck  BP2001 Bluetooth speaker is an impressive package and relatively inexpensive. It retails for under £30 but it does not appear cheaply made. As I said I could only find two small drawbacks, and these aren't a deal breaker.
Whenever I'm sent review devices through, I always think, would I buy this with my own money ? In the case of the Inateck BP2001 speaker it would be a yes, it would be a welcome addition to my travel bag to use while on holiday.
Check out the Spec's on the official Inateck page or order one from Amazon UK