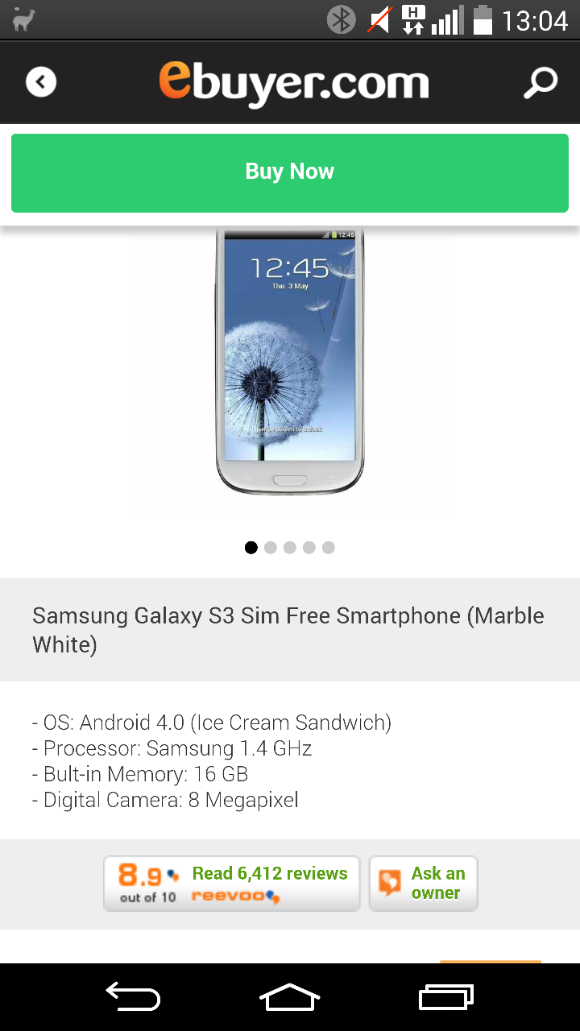 As I'm stuck in B&Q in what looks to be the longest checkout queue in history, I figured that a browse of eBuyer was in order. They've got free delivery on everything at the moment and they've also dropped the price of the Samsung Galaxy S3. Sure, it's an oldie but it's still a goodie. You can read our Samsung Galaxy S3 review from a couple of years back if you're considering it
This, along with a few other handsets, has been reduced in price as part of their daily deals. As it's the weekend you should hopefully see it stay at this price until Monday though
They also have the LG G2 (16GB) up for £279.99, Xperia Z Ultra for £373.42 and the Nokia Lumia 1020 for £364.98 if Windows Phone is more your thing. All SIM free of course.
More details on all these offers can be found on their site.
Right. It looks like I've only got 5 people to go and then I might actually get served. Luckily they've put the least amount of people on the checkouts on the busiest day. Clever.
Update – Thanks to you lot on Twitter for pointing out that you can get it for a few pennies less (and different colours) from Carphone Warehouse.