Samsung are no strangers to the US courts, with their ongoing case against Apple the most well known. This time round they are defendants with Nvidia taking exception to some of the mobile phones and tablets Samsung sell.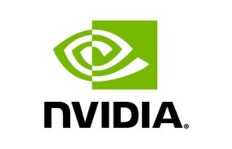 The mobiles and tablets in question are those that use the Qualcomm Adreno, ARM Mali and Imagination PowerVR graphics chips. Nvidia claim that 7 different patents have been infringed. Whilst Samsung have an agreement with Nvidia to use the technology in question, according to the lawsuit filed in Delaware the fees due under this agreement haven't been paid by Samsung or Qualcomm who are named as joint defendants.
As a result of this Nvidia have asked the U.S. International Trade Commission and the U.S. District Court to block shipments of all Samsung mobile phones and tablets using the graphics chips in question which is quite a lot and includes the Galaxy S5, S4 mini, the Tab S and the Galaxy Tab 3 – so some of Samsung's biggest selling products. Nvidia really are taking this seriously as this is the first time they have launched a law suit in their 21 year history.
Source: Nvidia