Heard about that cool Samsung Gear VR Virtual Reality Headset for the Galaxy Note 4? It was announced at IFA and, if you'd like one, you can pre-order it for £150 from MobileFun. The headgear straps to your face and makes you look like one really cool cat.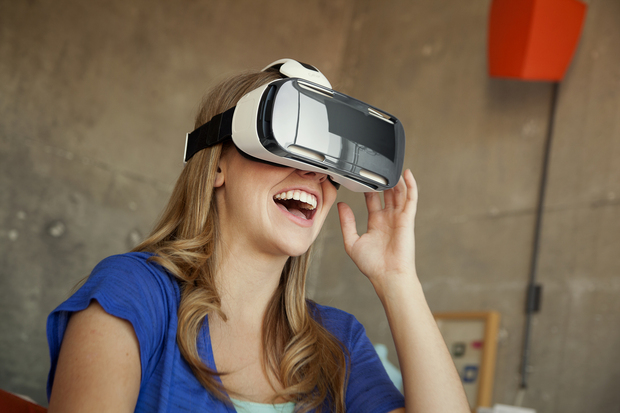 For the gaming community, the Gear VR should definitely excite. Yes, you can watch a movie and you won't get disturbed, but how this fits into the rest of your life we're not quite sure. Perhaps it'll replace your double monitors at work and we'll all be sat like zombies in the office? Completely immersed in our jobs without any distraction or friendly banter about last nights' TV.
Either way, this Gear VR headset goes with the new Galaxy Note 4 and you slot the big 5.7″ device inside for a immersive video experience. It doesn't work with any other handset according to Samsung, so don't got trying to whack your HTC One in there.
Although it is completely wireless and the Note 4 does a lot of the work, the Gear VR has independent controls including a touchpad and separate back button for navigation plus volume controls and focus.
We saw something a bit less technical with the Google Cardboard.
Samsung, during the announcement that you can watch below, told us that some airline pilots already use expensive VR headsets to train, and this could perhaps help in other applications – perhaps for surgeons or industrial repairs.
https://www.youtube.com/watch?feature=player_embedded&v=VO6T4M4VMuk
We've got some shots of the headgear below along with further details. I'm personally sitting on the fence with this. Although I like it, it's difficult for me to find a reason to get one. It reminds me of something out of Lawnmower Man. 😉
What next eh? People will be wearing headsets on rollercoasters..