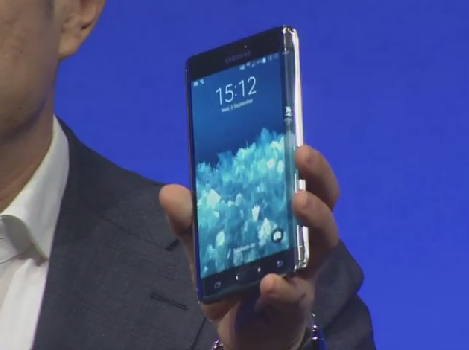 Well, we kinda knew it was coming but still. This is an impressive looking thing. I didn't think we'd ever get to the stage where the smartphone screen would actually be bigger than the front of the handset.
Today Samsung have shown off a device that has the screen wrapped around the side of the device, extending it off the normal edges. It will let you control the handset and see notifications as they come in. Expect video and audio controls plus your Facebook notifications to pop up on the side here.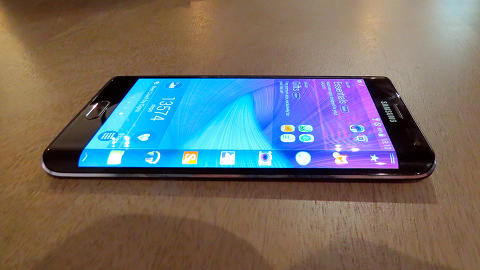 The Galaxy Note 4 Edge has a QHD 5.7″ Super AMOLED (2560×1440 pixel) screen at 515ppi with a bit extra for those wrapped sections. Inside you get a quad-core Snapdragon 805 CPU running at 2.7GHz, 4GB RAM, a 16 megapixel shooter plus a 3.4 megapixel selfie-cam. You get all the usual WiFi / GPS / Bluetooth stuff and there#s a 3220mAh battery.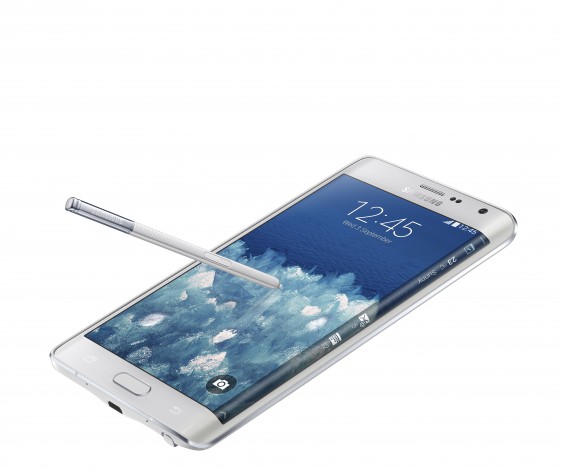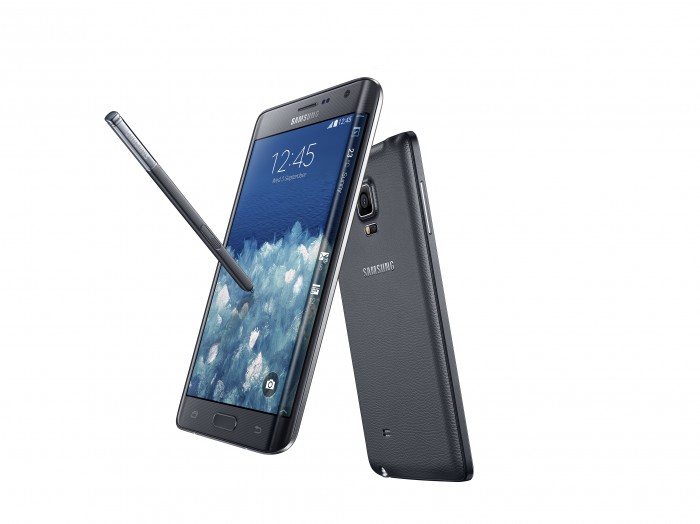 This is a developing story and we'll bring you more information as we get it. You can get further information in our Samsung event post.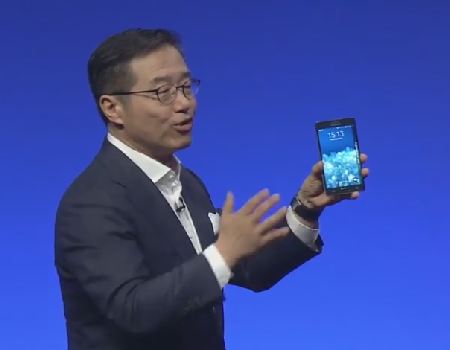 UPDATE – Full details and press release below..