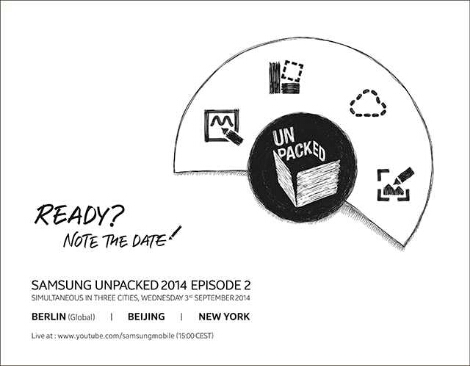 Want to see what Samsung are going to announce? Well, we can pretty much tell you that it'll be the Galaxy Note 4 and Note Edge unveiling, and leaked details of the Note 4 already suggest a 5.7″ QHD display with a possible resolution of 2560×1400 pixels.
The Note 4 phablet is also rumoured to have 4GB of RAM and an apparent 16 megapixel shooter. Outside the venue, as you can see, the clues are obvious..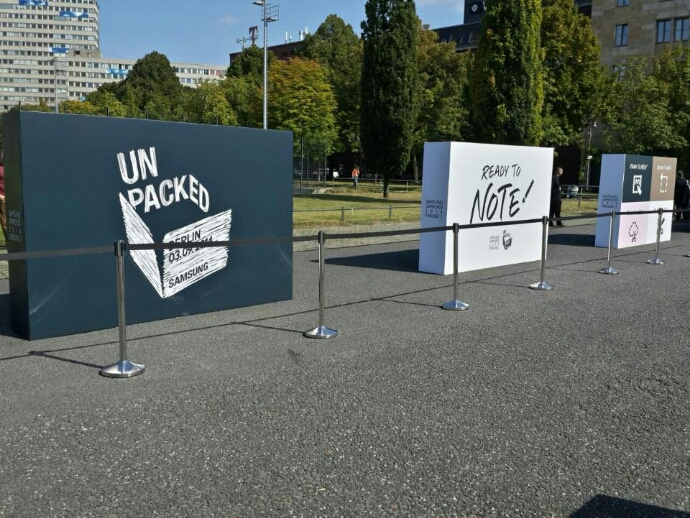 So, come and watch with us live from IFA as Samsung does another unwrapped! 😉
http://youtu.be/VRLy0QQI6xU
Images from the event ..