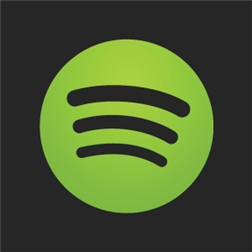 Those on Windows Phone continue to suffer from app withdrawal.  More often than not common apps are now available on the OS, but more often than not these are not the fully developed versions available on Android or iOS.  Case in point: in May Spotify released an official app for Windows Phone to great hurrahs (that is, from the few of us who use WP!), but unless you had a premium subscription, you were unable to actually listen to anything.  That restriction has now been lifted with an update to the app.  The full list of changes is here:
Updated for Windows Phone users today – Spotify's free mobile experience lets you shuffle play:
All of the music. Listen to all the playlists you've created and playlists from the people you follow. Spotify lets you discover new music, save, shuffle and share.
Your favourite artists. Want to listen to a certain artist? Just hit shuffle play, sit back and listen to their entire catalogue. Don't settle for something similar. Don't settle for just one track from the artist you want to hear every 20 minutes.
Want the right playlist? Just Browse. Going for a jog or to the gym? We've got the playlist to help you go the extra mile. Hosting a dinner or getting ready for a big night out? We've got you covered. We even have playlists for different moods, so regardless of whether you need an upbeat boost or something more relaxing to wind down to – we've got just the thing.
The app can be downloaded for free here.