The rumour mill is winding up for IFA in the first week of September and all the major names will be there including Sony.
Today we saw there will be something from them that was not expected, (at least this is what I am hoping as an avid Sony fan).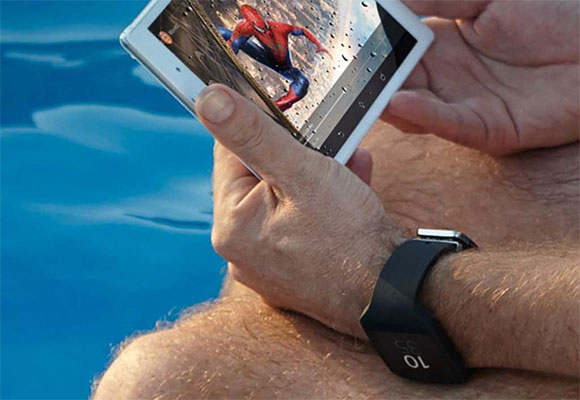 Those of you familiar with Sony's latest Tablet offering will see that it seems to have all the things that you would expect from a high end tablet these days. It runs off a Snapdragon. 801 but it is a slightly updated version by a accounts, it still has the same 3gb RAM and the 1080p res however this is where we see a difference as it is based on a 8″ display.
Now although I had some very high praise for the Xperia Z2 Tablet I found it was a little bit large as I personally prefer the smaller 8″ variety this should have all the qualities that made the Z2 Tablet a great device just compressed into a smaller package.
I am excited to see what comes from Sony at IFA and will be watching the keynote with furvor until the announcement of this and potentially the The other members of the Z3 family. Oh and one last thing, what is that on the wrist of the guy above? A SmartWatch 3 perhaps?
Source GSM Arena