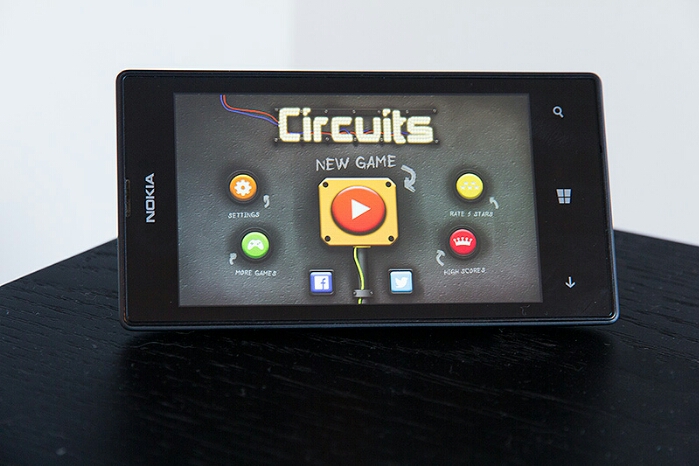 Blugri Software are one of my favourite developers for Windows Phone, they make simple yet fun games for Windows Phone. They have quite a decent catalogue of puzzle games that can certainly keep you busy for many hours. The latest, Circuits is a pipe connecting kind of thing, just using wires and electricity instead of water and pipes.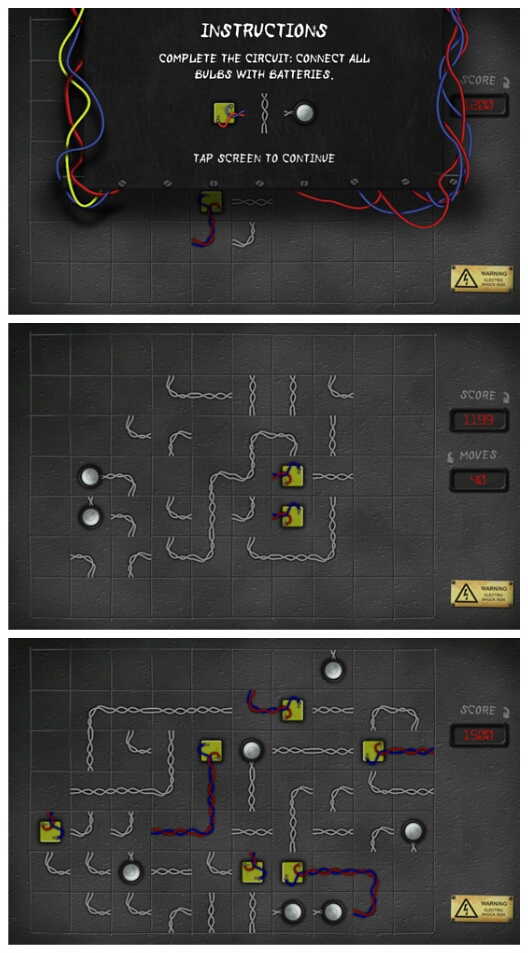 A fun and challenging puzzle game! Fix the electrical circuit and light the bulb! Tap on the wires and connectors to complete the electrical circuit and light all the bulbs. But beware of short circuits and time-outs! Play through hundreds of levels, in easygoing, challenging or madness mode. Every puzzle has a different challenge: play with limited moves, with time-outs, play to avoid short circuits, or to collect bonus points,… Includes high scores: compete with other players and try to make it into our hall of fame!

Features: – 3 difficulty levels: Easy-going, challenging and madness – Every puzzle has its own challenge (time-outs, limited moves, bonus points,…) – More than 300 puzzles – High quality graphics and sound – Smooth touch interface.

You like pipe games? Then you will definitely love Circuits. Try it now!
Blugri have published a demo video on YouTube.

The game is available for free on the Windows Phone Store, Blugri are also on Facebook and they announce new games and beta testing options on their page, so they're worth a like.
Windows Phone Store Link – Circuits