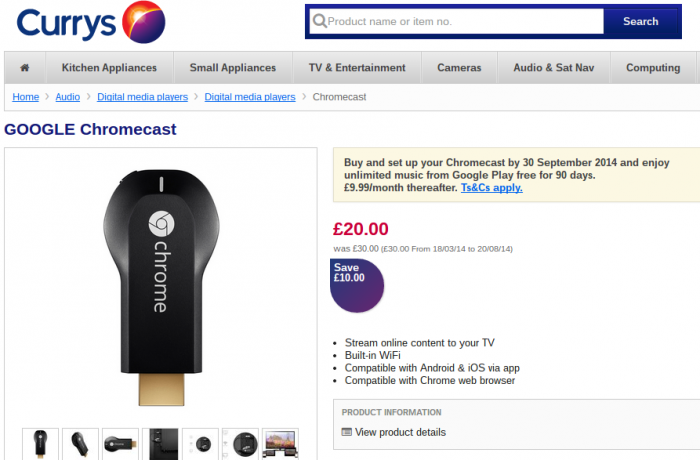 How do we extend this out to a full news item? I'm not too sure, but if you want that natty Google gadget that lets you watch movies and TV shows through your WiFi and HDMI port, you can now get it for just £20. That's cheap, I can tell you. It was £30, and if you get one you can get unlimited music from Google Play for 90 days too.
If you're not already ordering one, have a read of our time with the Chromecast on the iPhone and my first steps article.
Update – Now Currys have reduced the Chromecast to £18 if you buy online. Still £20 in store though.