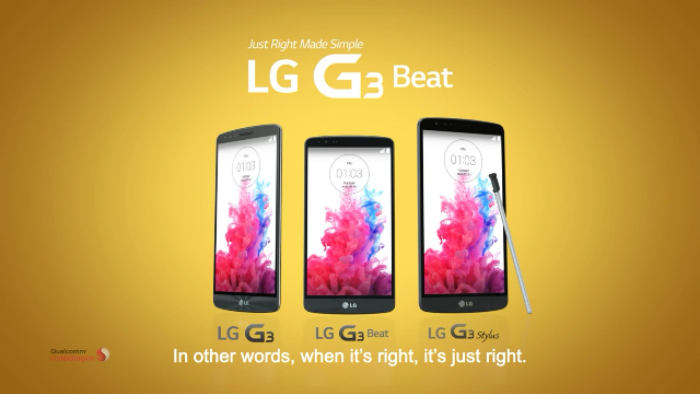 When we heard about the forthcoming LG G3 Stylus, we were expecting hoping for the phone to be a bigger, badder, better version of the G3. We wanted something could take on the might of Z Ultra or the Note 3, and really show us why bigger meant better.
Alas, it isn't to be. It turns out that the device which is due to be released some time in Q3 this year will have a 5.5 inch screen, but battery size and screen resolution will be downgraded somewhat. Actually, it makes a certain amount of sense. If you're pushing fewer pixels then you shouldn't need such a big battery seems to be the thinking by LG. Its a shame, because if it had been released around the same time as IFA, it would have been the perfect opportunity to knock the sail out of the note 4.
How do we know its going to be a smaller resolution? A UA profile was uncovered on LG's own website which points to the G3 Stylus. The interesting thing is that it pointed to a 540 x 960 resolution, which would have it competing for the same market that loved the Galaxy Mega maybe? That of all things is a surprise. At 5.5 inches, one would have thought LG would have gone for a 1080 resolution at the least.
source – koreatimes
via – phonearena