With the release of the Samsung Gear Live and the LG G Watch, Android Wear is up and running. The last confirmed device to be released is the Moto 360, pictures of which have now leaked.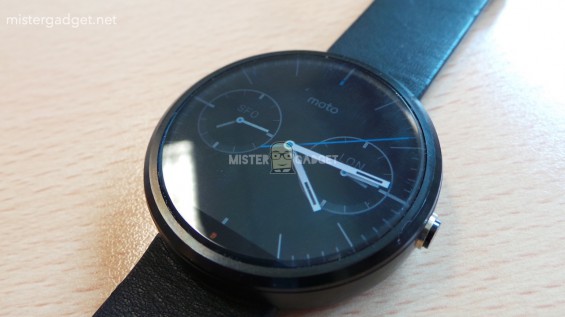 The images show the round design that Motorola have chosen for their watch, a few of the watch face options and the back of the device, which shows some of the interesting details about the device.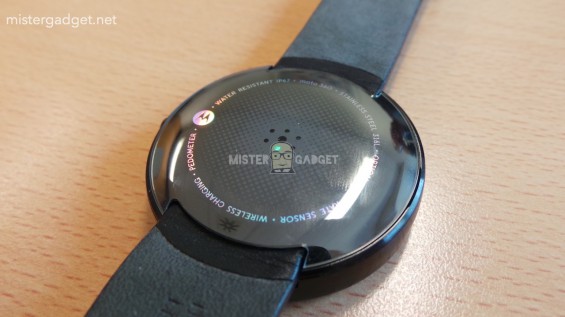 The text round the back shows the device is IP67 rated so dustproof and water resistant, has a heart-rate sensor and pedometer for fitness applications and is made of stainless steel. The other nice inclusion is wireless charging which will counteract the problems some users have been having with corroded pins on the LG G Watch or struggling with the proprietary dock the Gear Live uses. With Nokia making big waves in Qi wireless charging and Samsung putting it as options on it's S5 and Note 3 via extra cases, as well as LG putting it on the Nexus 4 and 5, maybe it is now starting to take off.
Personally I think the device looks great and if the battery life will last longer than a couple of days, this could be a popular device, it's certainly on my watch (sorry) list. For more images head over to the source link.
Source: Luca Viscardi