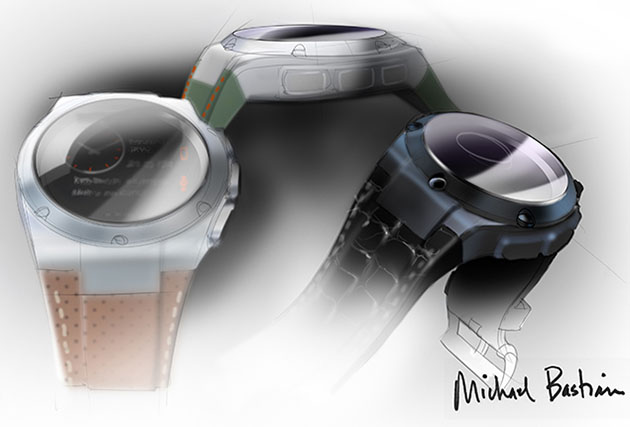 Designed in collaboration with fashion designer Michael Bastian and retailer Gilt, HP has announced the company is going to release its first smartwatch later this year. The watch features a circular face with a diameter of a 44m, making it far more smaller than the Moto 360 and puts it around the size of a normal watch.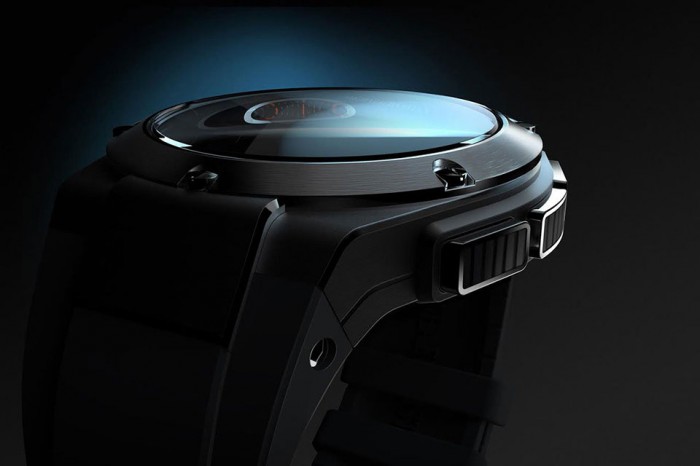 From the images released by HP, the watch definitely is a  good looking piece of kit. But It does not run Android Wear, instead, the watch runs on a custom OS that is compatible with iOS and Android devices. It can display your important notifications like emails, texts and will also allow users to control music playback from their wrist.The watch will have a stainless steel case with swappable bands in black rubber, brown leather, olive green nylon and a limited edition black colors.
 Bastian says the design cues came from luxury automobiles, namely interior features like the dashboard and trim. Meanwhile, HP will add the watch's smart features, which will include notifications like email, text and calls, along with user controls for music and other apps. HP will also supply the software, meaning the watch may be platform-agnostic and not tied to Android Wear, for instance.
There are no other details like the type of display, memory or pricing — but we imagine it will be in the "if you have to ask" category.
Source Android Beat