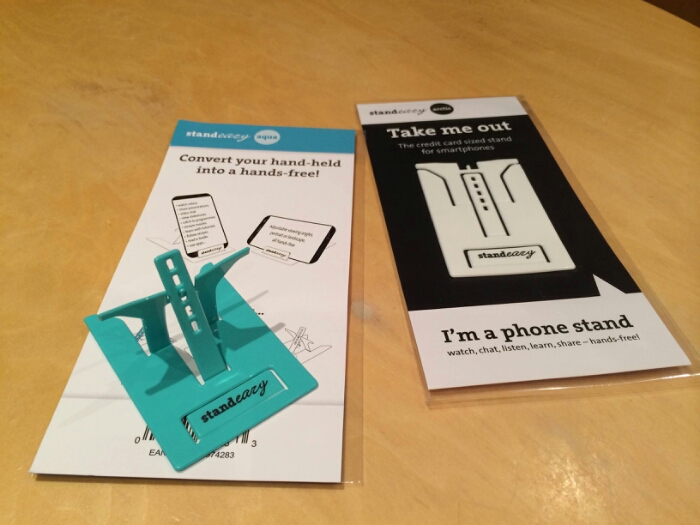 Has it really been two years since we took a look at the original Standeazy ? Apparently it has. Luckily some things haven't changed. The new version is still the size of a credit card and I'm still dashingly handsome, which is good.
The older version of the Standeazy was made from relatively thin plastic. It worked well, but needed a bit of "oomph" as there was a tendency to bend when larger handsets were put into the stand.
Now the new version has that added girth and strength, plus there's a metal version if you want to stick your tablet in there too.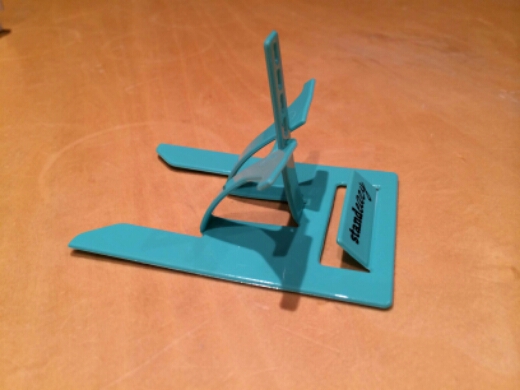 Back to basics though. This is a flat piece of plastic that'll easily slide into your wallet or purse. Once it's there you can pretty much forget about it. It's not really any thicker than any credit card you carry but, when you're on a train, plane or want to watch a movie or read a book, it'll help you out by propping your device up.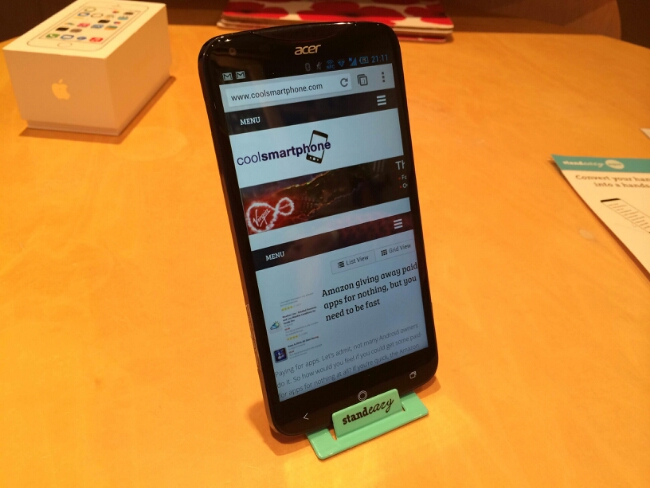 The newer, thicker Standeazy, which is only £4.99, held up the rather colossal (and heavy) Acer S520 / S2. It wouldn't quite do an iPad, but we recommend getting the metal model if that's your thing.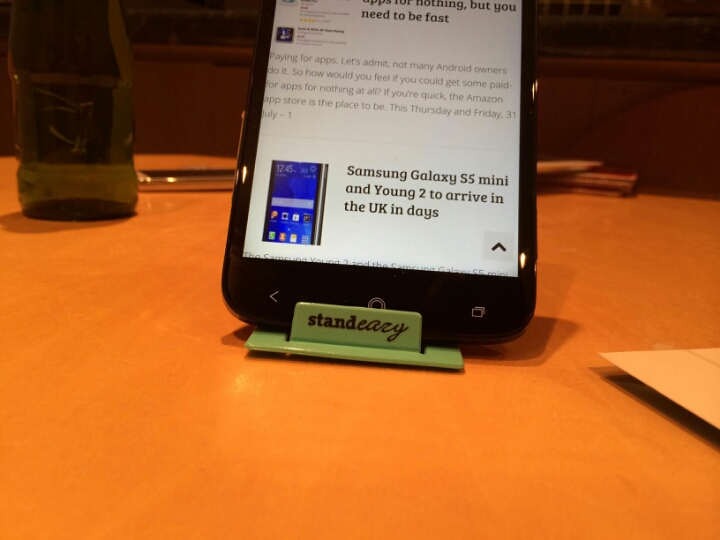 It's really simple and easy to get going – as my one-handed overview below will hopefully prove.
There's a range of colours – aqua blue, "arctic" and "sky". I think last time I mentioned that this is also great if you're charging the phone – the new "Daydream" setting on Android phones is even better when the phone isn't flat on the table, and you can make use if your iPhone or other device more readily when the screen is at a comfortable angle.
Thanks to the clever mechanism it's not complicated and your phone doesn't slip, slide or wobble. A natty little invention which really does work.
The Standeazy Review
Overall - 9.2
9.2
A great little gadget which has the muscle to hold your phone even on a fast-moving train. Ideal for watching movies and reading books on the go.