Stands. They're always a touchy subject here at Coolsmartphone. There's usually a couple of things you have to put up with when you're looking for one. For a start there's a selection of stands and base units which you may have to carefully select to suit your specific mobile. Then, of course, there's the fact that you have to carry the thing around or allocate some desk space for it.
When it arrives the Standeazy seems a little too simple. It's the size of a credit card and feels like one too…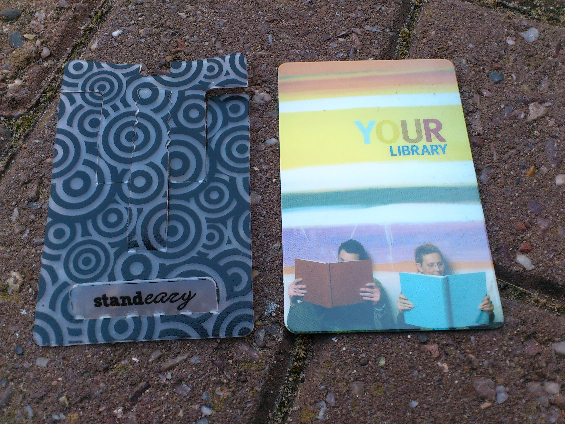 A flat card? That's not going to hold much up is it? Well yes, this is how it gets transported. It slots right into your wallet and purse, meaning that you take it with you easily. There's a tiny amount of construction to turn it into a stand. You can pop it up anywhere and any time – at coffee shops, restaurants and the like. Great for watching YouTube videos.
There's a quick instruction diagram but believe me, you won't need it.
The middle section has has "teeth" either side. The rear "T section" slots into this and you can adjust it to the appropriate angle..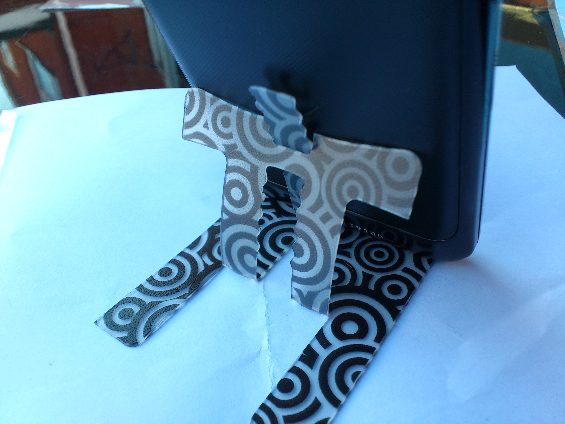 I found that you had to angle the rear section nearer to a vertical angle with tall handsets like the Galaxy SII. In the portrait setting, show below, it can pull the stand over if you tilt it back too far.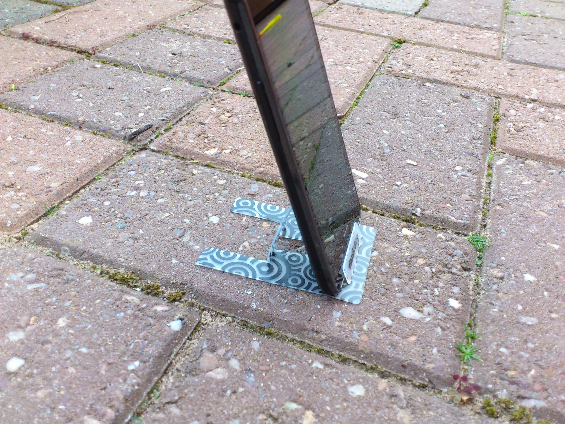 Here you can see those "teeth" I mentioned. Slot that T-shape further up the middle section and it tilts back. You can see how the section at the bottom – emblazoned with the "StandEazy" logo – holds the device in place.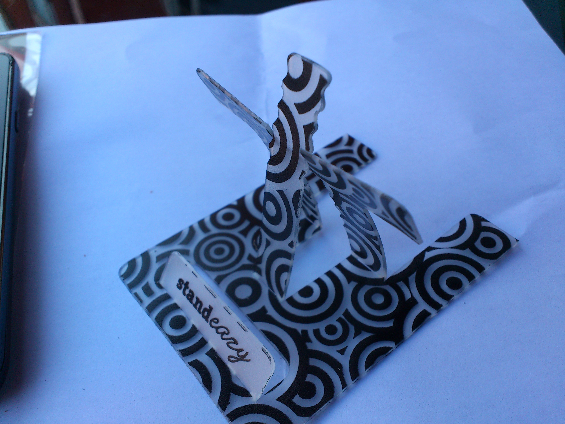 Here's my son using a HTC Desire S in landscape and portrait modes. It's very strudy and held up well whilst he played a game..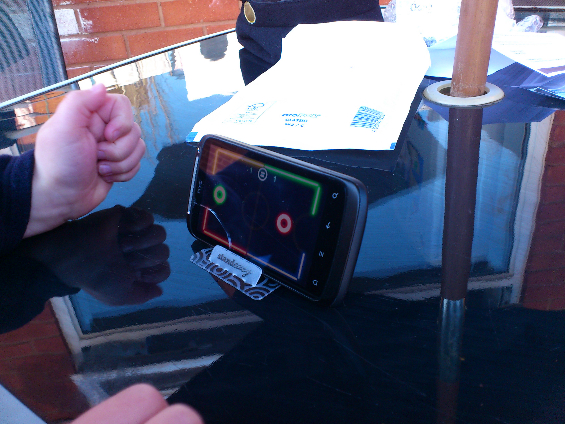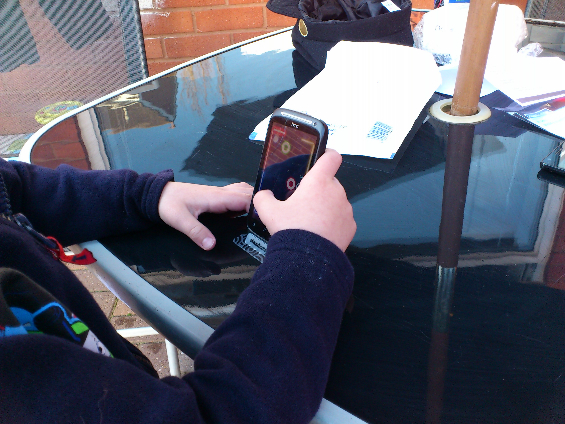 We've got a hands-on video showing you how it's constructed and used. As usual, I filmed this one-handed so lets see how easy it is to construct with just one hand ! 🙂
Conclusion
Let me say this straight out. Yes, I'd recommend this. They cost just £3.50 and are incredibly sturdy. If you work in a hot-desking or "clean desk" environment then these temporary stands could be the answer to your dreams. You can, provided you move the phone around, also plug in your charger and create your own desktop clock.
In a coffee shop, restaurant or watching TV out in the garden, stick one of these in your wallet. I know it's going in mine !
Link – StandEazy.com