It's Friday night, what would be an ideal activity? Pre ordering a phone that doesn't officially exist yet. And that phone is the much hyped premium material Samsung Galaxy Alpha. Which we saw leaked the other week.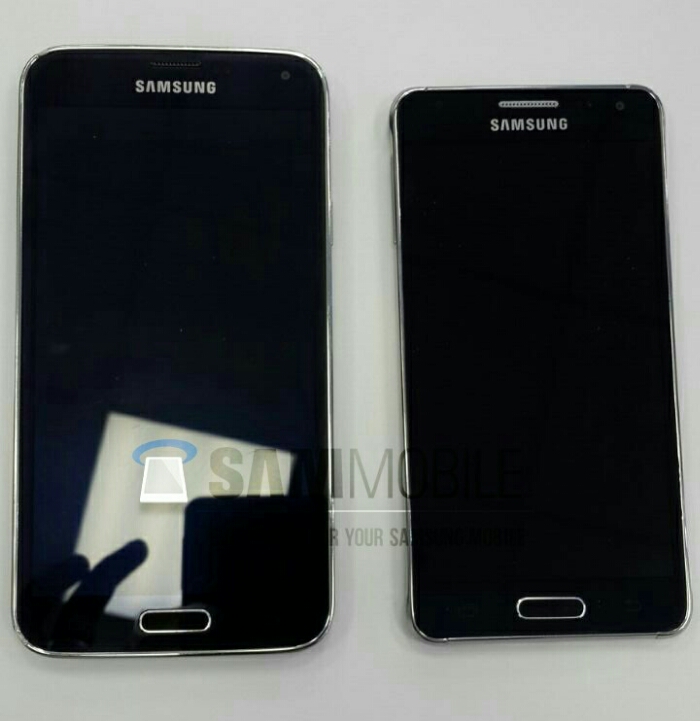 Well anyway Mobilefun have opened up pre orders for the Galaxy Alpha asking £549 pounds for it. Whether or not this will be the final price for it remains to be seen. They've even used a leaked image from SamMobile too. No official images here.
Mobilefun have also published details of what might be the final specs. Let's have a look:
– Display: 4.7″ Super AMOLED with 1280 x 720 pixels (320 ppi pixel density)
– Memory: 32GB
– OS: Android 4.4.2 (KitKat)
– Processor: Octa-core Exynos
– Connectivity: Wi-Fi, Bluetooth 4.0 with A2DP, EDR, LE, Micro USB, GPS
– Camera: 12MP with superfast autofocus, LED flash, video and secondary 2.1MP camera
Is this just a case of a retailer trying to piece together leaks to catch a few eager customers itching to get hold of the latest device? Or is this just Mobilefun using insider info and jumping the gun a little bit? No doubt we'll hear officially from Samsung in a few weeks time. If you fancy ordering one you can here.