This weekend, following quite a bit of advertising by the company, I gave the Music Magpie app a try. The company buy DVDs, CDs, games and electronics plus clothes, but their app lets you snap barcodes and you get an instant price on your stuff. So, armed with the Android version, I got beeping.
I have a significant stash of CD's. There's a pretty large pile of them in the loft, so I went up there and was impressed with how scratch-free a lot of them were. "These are going to be worth a fortune", I thought. I've had these for years from new.
After counting them out I found 115 CDs, some of which you can see below, and then dived into various cupboards to find one of those old "CD players" to listen to them. Y'know, just to check..

Yes, I know I'm going slightly off-topic here, but if you like your mid-90's dance then I have the CD's for you. 115 of them to be exact. Fat Boy Slim – Praise You, Montell Jordan – This is how we do it, Tori Amos – Professional Widow, E.Voke – Arms of Loren and more.
Trouble is. I think I value them more than Music Magpie does, because they only accept CD albums, not the many, many CD singles I have. Doah 🙁 So, after spending another hour or so bopping along to Spin Spin Sugar by the Sneaker Pimps and U Girls by Nush, I stumbled across a CD album. AHA!!! This is where I start making my money. 
Result, it was worth £2.05. It's not an epic amount of cash but anything will do, and it'll mean that I've at least been productive instead of sitting on the floor listening to old tunes all afternoon. After finding another one I was up to the dizzying heights of £3.45. Trouble is, I couldn't find any more and they have a £5 minimum pay-out. Damn.
During my adventures in the loft I stumbled on some old phones too. Yes, I know that you can buy and sell phones online, but I then proceeded to try and get an old Motorola MPx200 charged up so I could play with it.
I was being productive with my time. I swear it.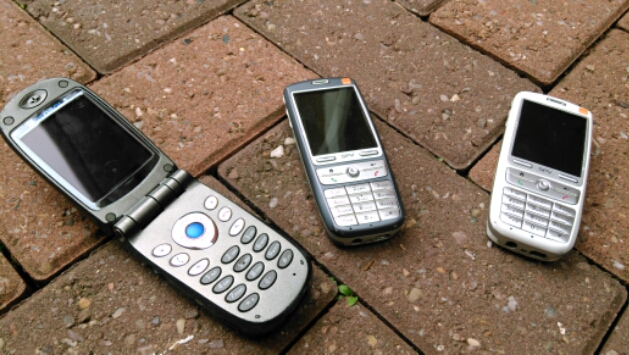 Then my wife came home from the shops… and… well, how to the politicians put it? Ah yes.. there was a "robust conversation" about the fact that I'd not done the list of jobs I should've done.
Fail.