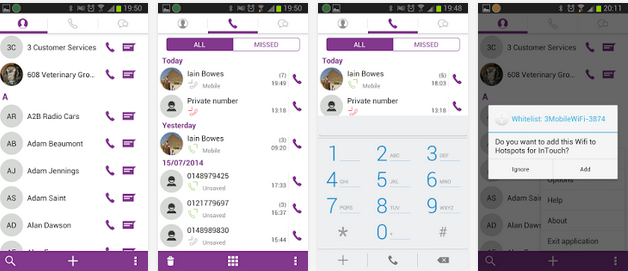 Just yesterday we revealed the new app from Three which lets you make and receive calls over WiFi. It'll use the same minutes and texts from your bundles, and it's so great way to fill gaps in coverage or use your phone abroad.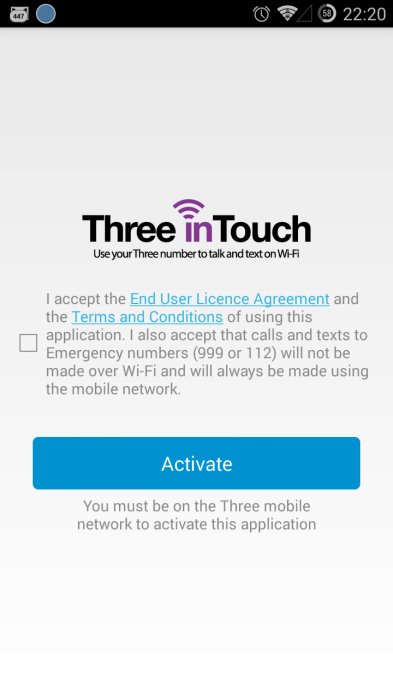 Yesterday the iOS version of the Three inTouch app appeared. Today it's the Android one, which you can grab here if you've got Android version 4.0 or above. It also doesn't work on the Huawei Ascend P2, which we're guessing is due to it being underpowered.
Oh, and it looks like the app won't run on rooted handsets either, but if you install Xposed Framework, and then the RootCloak module, it works a treat!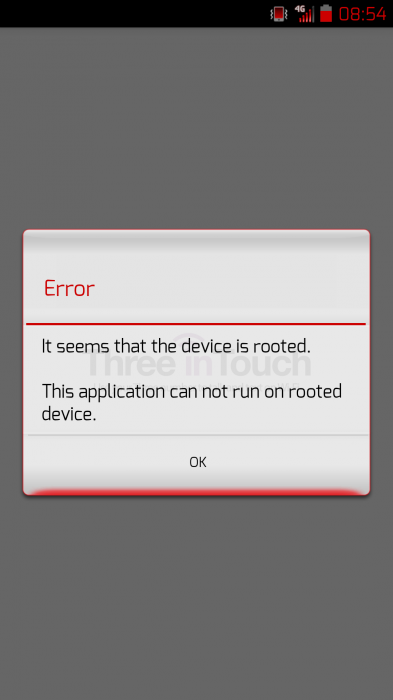 The app is completely free to all Three customers and seems pretty simple to use. So, what are you waiting for eh ? 🙂