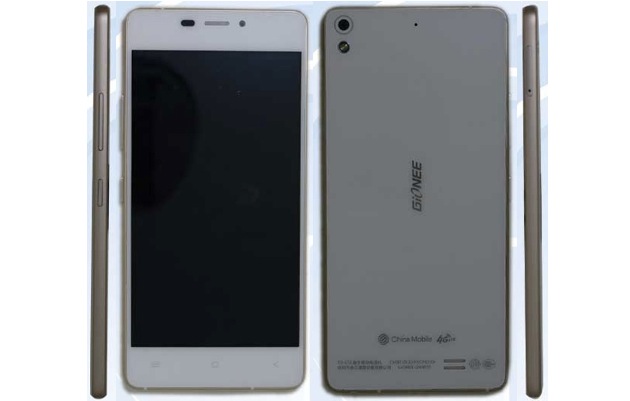 Remember the Gionee Elife S5.5? (Me neither!) Well that device was a ridiculously thin handset at just 5.5 mm thick. Now China has certified an upcoming Android handset from the same company, codenamed the GN9005,. It reportedly measures only 5mm (0.2in) thick; that's half a millimetre less than the wafer-like Elife S5.5 and possibly the thinnest smartphone to date.
Of course you can't have everything, and having a device this thin means compromises things elsewhere, the device is rumoured to have..
– 4.8-inch 720p AMOLED screen
– Slow quad-core 1.2GHz processor
– Modest 2050mAh battery
– 1GB of RAM
– 16GB of storage
– 8-megapixel rear camera
– 5-megapixel front shooter
Not blazing spec's but still, Gionee will get to claim some serious bragging rights.
Via – Engadget