The Android-powered Nokia phones, which were meant to be a step onto the Lumia ladder, will no longer be worked on. New handsets and development is being put into "maintenance mode" whilst work shifts onto Windows Phone handsets. This comes just hours after 12,500 Nokia staffers were shown the door as part of big Microsoft job cuts.
We had a hands-on with the Nokia X handsets earlier this year and Microsoft were pushing the devices hard during Mobile World Congress. There was also a lot of promotion about switching Android apps to the Nokia X handsets, but now that all looks to be over so soon.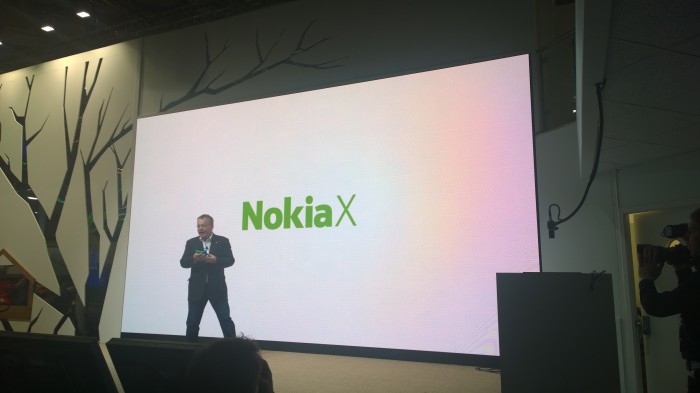 The second email sent out to employees states..
We plan to deliver additional lower-cost Lumia devices by shifting select future Nokia X designs and products to Windows Phone devices. We expect to make this shift immediately while continuing to sell and support existing Nokia X products.

We expect these changes to have an impact to our team structure. With our focus, we plan to consolidate the former Smart Devices and Mobile Phones business units into one phone business unit that is responsible for all of our phone efforts. Under the plan, the phone business unit will be led by Jo Harlow with key members from both the Smart Devices and Mobile Phones teams in the management team. This team will be responsible for the success of our Lumia products, the transition of select future Nokia X products to Lumia and for the ongoing operation of the first phone business.
These are handsets and a "new" OS that were only launched in February. To put development of their Nokia X OS in the dustbin just five months later marks another big turnaround and many are suggesting that Nokia only started working on them to strong-arm Microsoft into purchasing them.
We always thought that the release of Android powered devices was a strange move, but to kill them off so quickly could paint Microsoft on a bad light. That said, with well-priced Windows Phone Lumia handsets out there, there's less of a reason for Microsoft to keep running with the Nokia X OS.