We've had a number of companies in touch about this handset and the offers they're running on it. If you're following us on Twitter or checking the site regularly, you'll already know about the EE deal, but here's a run-down ..


EE
For a limited time, EE is offering the device for free on a £29.99 per month contract. Anyone who buys the Nokia Lumia 930 before July 31st July also gets a free wireless kit containing a portable wireless charger, wireless speaker and £20 Windows Store Voucher. All that is worth £130 and you can see some pictures below. You can get the full details here. That £29.99 per month 4G deal gives you 1000 minutes, unlimited texts and 1GB of data per month
Vodafone
Vodafone also have a launch offer, but this time it's a £40 app voucher that comes along with a DC-50 Wireless Charging Plate anda MD-12 Wireless Bluetooth Speaker. We can't find the actual product listing on their site as yet, but their blog states that the handset will be available for free on a £43.50 per month Red 4G plan. This will also get you either a Sky Sports Mobile TV or Spotify Premium subscription for up to two years. You can also get £5 per month off if you trade in a working touchscreen phone with their touchscreen offer.
Head into one of their stores for more detail.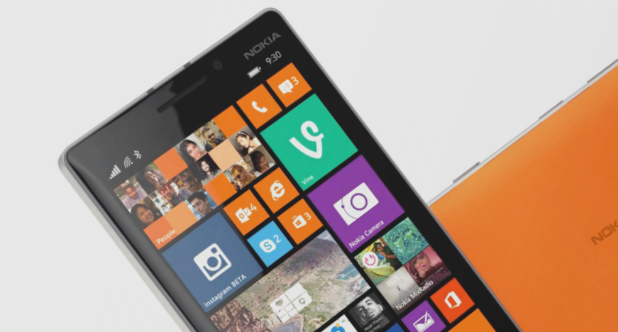 Phones 4u
Offering up the EE deal £29.99 plan, there's lots of other Lumia 930 deals on their site and it looks like they've got the exclusive on the white model. They too will be giving away an accessories kit containing a "wireless bundle". The kit includes that same MD-12 wireless speaker, DC-50 wireless charger and a £20 Windows Store voucher.
There's plenty of other deals to choose from on their site if you're perhaps looking to pay a bit up-front to get your monthly costs down.