The press release on this one starts off with quite a positive vibe…
In case you hadn't heard, it's currently hotter than Barbados outside
Well, yes. According to the news this morning it is, but I'd still rather be in Barbados. Never mind though, you've got my attention and it's certainly a better introduction than most of the emails I get. This one is a solar-powered battery pack to charge up your smartphone or tablet. It'll fully charge most smartphones twice and can also charge tablets too.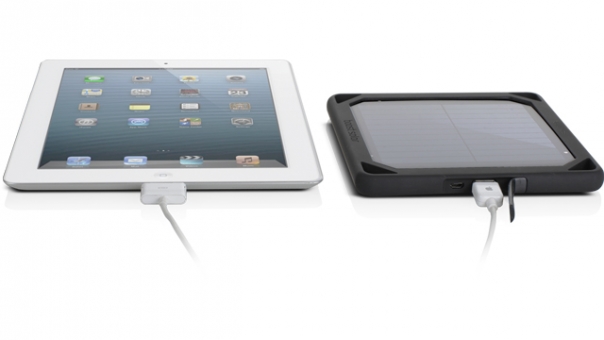 They tell me it's compact and lightweight, so I did some digging and it's 6 inches by 6 inches. According to my wife, that's not that big, so you shouldn't have too many issues carrying this around and it only weighs 330g. It's rugged and has a rubberised exterior which will protect it from everyday bumps and knocks. Not only that, but if it does rain then it's splash-proof too.
The price could be a sore point, at £79.99 from www.soulracorp.com/uk, but for this you get a 5000mAh lithium battery which you can boost via the microUSB port and a four-LED instant readout to see how it's charging. There's also an optional spare battery to snap into the solar cradle if you need even more juice for longer trips when it's too dark to top up the battery via daylight.
Check the product PDF or visit their website for more information.