You read our LG G3 review, right? If you liked it, bought one, want to keep it in good condition and you're looking for a case, give this a whirl.
The highly sought after official QuickCircle Snap-on case has arrived at Mobile Fun this morning and this is the version which fits over the existing back cover on the G3.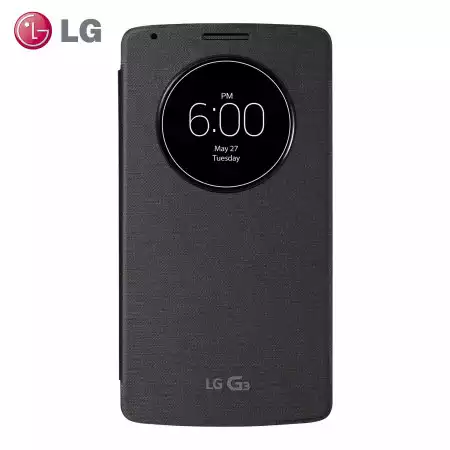 This is the first time we've seen the case available here in the UK and they're shipping today with next day delivery available. For £29.98 it is ideal for checking the time or viewing and answering incoming calls… oh, and it'll protect your shiny new LG G3 too.