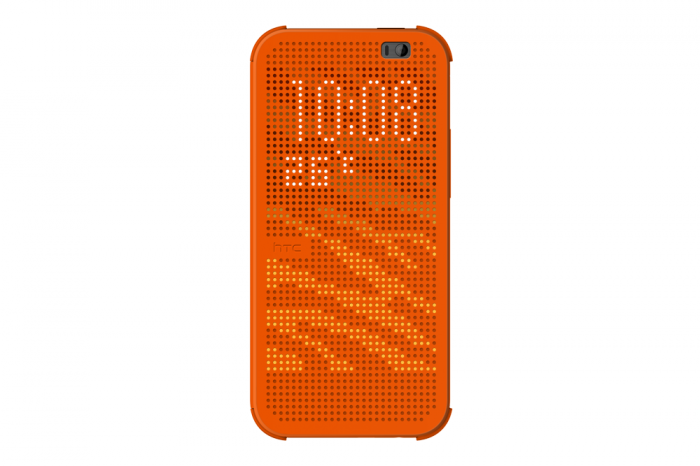 We liked it to begin with, but now the HTC Dot View app has now got even better. You can now alter the wallpaper and you can swipe through email, voicemail, text and call notifications.
The app can be tailored to your requirements and owners of the HTC One M8 with the Dot View case will no doubt be loving the new redial functionality (an upward swipe) along with the weather, time and other functions that had already made this a very cool case.
You can select a photo from your gallery or camera to create your own Dot View wallpaper, and the update is available right now, so give it a spin and let us know what you think.
Here's a look at the new version of the app in action…