A little while back I was emailed asking if I would like to review a leather case for a company. My initial reaction was a bit "Meh", but then I got sent pictures and I suddenly changed my tune. I jumped at the chance. The Blacksmith Labs cases are beautiful.
They were kind enough to send me one of their "Barrett Collection" leather holsters for the Samsung Galaxy S5 in burgundy leather with a gunmetal clasp. The first thing I noticed is how premium the box looks, and that feel continues when you open the box with the case presented in a smooth black cloth with velvety texture.
The case is a simple holster with stud close on the front, it comfortably fits a "naked" S5, but also fits a Sony Xperia Z2 and, with a bit of space round the edges, a Nokia Lumia 1020. If you have a case on your S5 then expect a very snug fit, I can just get the S view case in and out but it's a struggle. To be honest I'd probably miss more calls then I answered. If you want to use a case in conjunction with the holster then there are a range of oversized holders to fit phones with cases in the "Bruno" collection.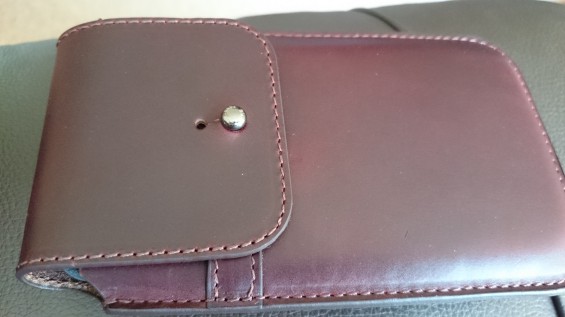 On the back is a solid metal clasp in a dark gunmetal shade with the Blacksmith Labs lettering stamped onto it. The clasp rotates through a full 360 degrees with a reassuring click on each turn, so you know it won't rotate round whilst wearing it and it certainly won't come loose from the case so you won't lose your phone. Whilst it takes a bit of getting used to having your phone on your belt rather than in your pocket, the case allows quick easy access to your phone whilst still holding it securely in place. As they mention on their website the burgundy goes perfectly with your charcoal suit. 🙂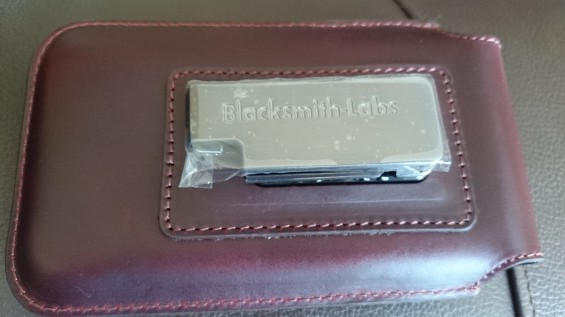 The overall impression of the case is one of sheer quality, from the box and display to the stitching and the solidness of the clasp. Given the price of the case ($119.95 but do check Amazon for cheaper prices) I would have been very disappointed if it hadn't been the highest quality, however it is. If you are looking for a stylish case with great craftmanship then it is worth having a look at the Blacksmith Labs range, which can be seen here.