The BlackBerry Passport was always going to be a bit of an oddball with its square screen and 3 row keyboard with space bar in the middle. Whilst mentioned in the latest financial brief, it still hasn't been officially announced.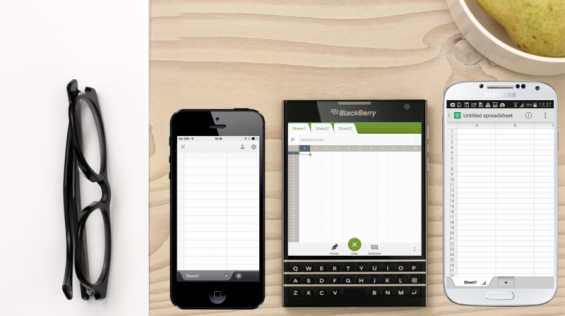 That hasn't stopped BlackBerry releasing an official blog defending the device and highlighting the potential benefits of having such a wide screen. The first point is the that square is different, and to an extent I tend to agree; however I'm not sure if square is the answer.
The second and bigger point in BlackBerry's opinion is that the square screen allows for more productivity. Comparing the screen to IMAX movies, BlackBerry say the Passport will show 60 characters on a line, compared to 40 on a rectangular smartphone, which is close to the optimal number of characters for a line in a book of 66 characters. A few particular scenarios highlighted are:
Architects and mortgage brokers being able to look and full designs on the go whilst maintaining the ability to cope with "piles of virtual paperwork".
Healthcare professionals being able to show x-rays or medical documentation to patients with a high security (HIPAA compliant) device.
Finance traders can get a full screen experience with a Web-based trading platform, allowing easy visualisation of any fluctuation in stock.
Finally, writers have a full keyboard and a large square screen to allow the fast development and delivery of content.
Personally I still think it's a bit of a strange device and the fact that BlackBerry have released this blog defending it before it is officially announced in September sets off a few alarm bells for me.
Source: BlackBerry