Blackberry announced their quarterly financial results yesterday in a little media streaming event, a smaller than expected loss in case you were wondering. However, what they also snuck in was the announcement of three new phones coming in financial year '15.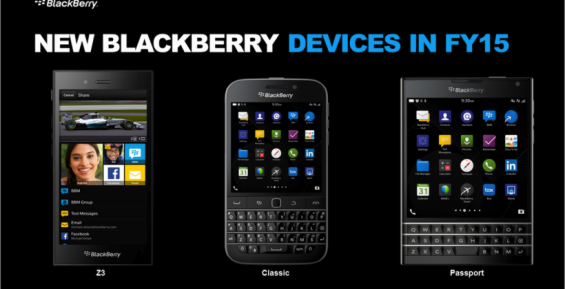 The Z3 and Classic look very similar to the Z10 and Q10 respectively whilst the Passport is a little bit different. There are two features that stand out on it. Firstly, the screen is a 4.5″ square display 1440 x 1440 pixels; the strange shape means that the device is 3.18″ (80.77mm) wide, which is over 1.5 times wider than an iPhone 5s. The other feature of note is the keyboard, it only has 3 rows rather than the usual 4, if you look at the Classic. On the Passport the space bar has been shrunk and put between the V and B keys, this is a big change for BlackBerry who are famous for their QWERTY keyboards so it will interesting to see how people react to the odd positioning. The Passport is due to be announced officially in London in September, so this was an announcement of an announcement.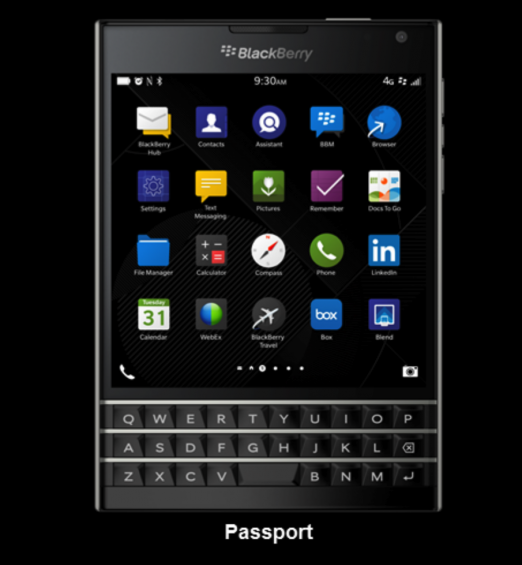 Other details in the briefing included confirmation of the deal with Amazon allowing Android apps to run on the device when downloaded from the Amazon app store and that BBM will be coming to Windows Phone in July.
Source: BlackBerry via Slashgear