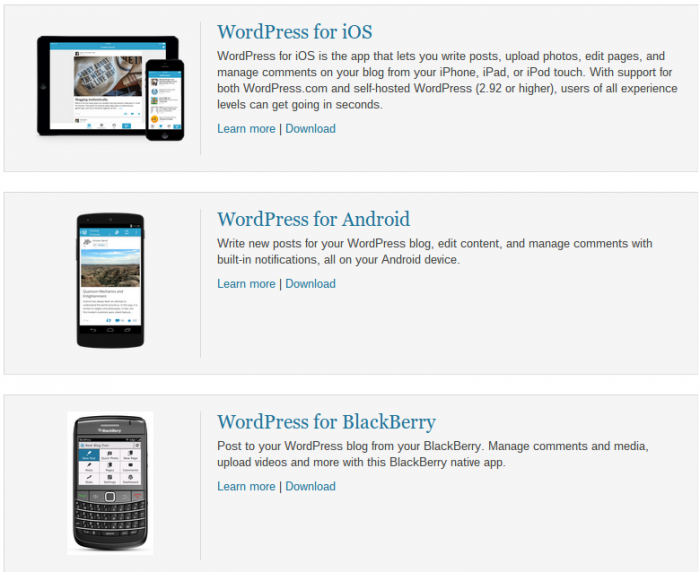 Now, although the official WordPress app is still available in the Windows Phone store, the WordPress website site doesn't list a Windows Phone version any longer.
It's looking like the Windows Phone app might be getting quietly dropped, or development dropped at least, as the last update to the official app was on June 15th last year. The iOS, Android and BlackBerry versions are now, according to the WordPress website at least, the only mobile versions of the app available.
We're hoping that it's just an oversight but, as I mentioned in my Lumia 630 review, keeping developers interested is key for Windows Phone.