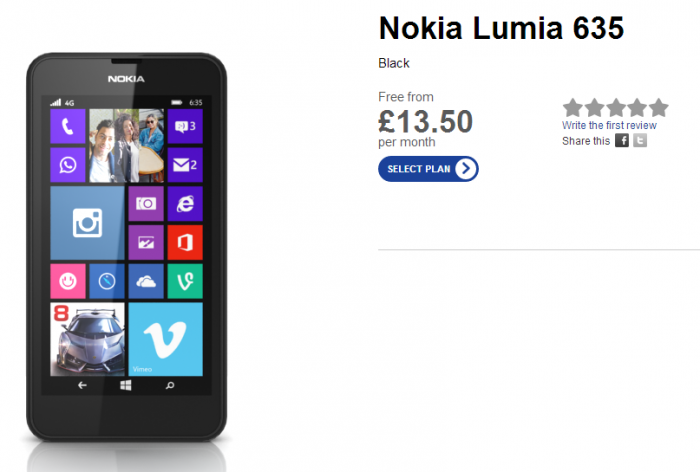 The 4G version of the Nokia Lumia 630 is this, the Lumia 635. If it tickles your fancy you can head down to a Phones 4u store or get online to bag one today.
It's completely free from just £18.99 per month on a 4G contract or, if you wish, you can buy it for £119.95 with a £10 top up. If you just want it SIM free then it'll be £129.95.
Plus, if you go for a SIM-only 4G plan you can get 50% off the handset and just pay £64.98.
Get more detail on the Lumia 635 page or have a read of our Lumia 630 review, which is the 3G version.