OK, here is the short version. I've not really gone near Windows Phone for a while now. Years in fact. Some of you have taken exception to my first thoughts of the OS whist looking at the new Lumia 630 yesterday. However, I want to tell you a bit more about why I'm being tough on the OS.
I stand by those comments because Windows Phone as an OS has some pretty big shoes to fill. Getting ex-feature-phone-owners to buy your handset and buy into your ecosystem is one thing, and to be honest it's not too hard to do. Getting existing Android and iOS fans across? That's a whole different kettle of fish, and sorry, it's going to be hard, so I'm going to tell it like it is.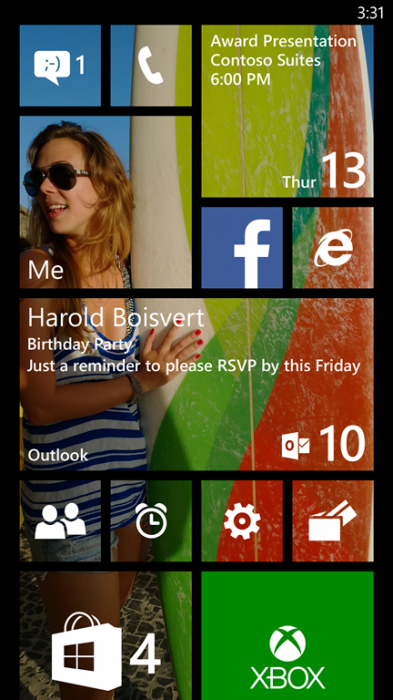 Apps are a game-changer and getting the right amount, the right quality and the right names .. it's incredibly important to people. There's long been the perception that Windows Phone 8.1 doesn't have all the apps you need, and that can still be the case, but Microsoft have now added a lot of the bigger apps. However, a lot of those apps you see advertised on the high street in stores still appear on Android or iPhone first, and you have to ask yourself whether you're going to be OK with that. Take, for example, the Blue Jeans video meeting app that I use. It's basically a cloud based video conferencing service that I use daily. I can conduct meetings on Android and on iPhone, but not on Windows Phone, so that alone would play a big part in my purchasing decision – just one app alone.
That said, Microsoft does have strengths in business. The new Windows Phone 8.1 Operating System has a certificates store and a VPN setup along with policy and application management. Windows Phone 8.1 devices can have their passwords changed and remotely locked if they're enterprise enrolled and there's password-protected Office document support, S/MIME to sign and encrypt email and Wi-Fi support with EAP-TLS.
 
Other improvements in the OS may seem small to some, but they're important all the same. Little tweaks like being able to take a screenshot with a button combination, separate volume controls for ringtones/notifications and music/media, audio effects, battery saving adjustments and having "WiFi Sense" which lets you sharing secured WiFi networks with contacts (provided they've got WiFi Sense too). Changes like this, and Bluetooth 4.0, marking tiles as read when you sweep across them, a podcast player out of the box, a better calendar (with Google calendar support) and allowing app and game data to be stored on the microSD card. These are all good improvements, even if people don't realise that they're using them.
This afternoon I won't just be publishing a Lumia 630 review, this will be my reintroduction to the Windows Phone OS – the very latest version. It'll include a full look at the new Windows Phone OS and my honest thoughts on the Lumia and the new Windows Phone experience, so do keep an eye out for my thoughts. It's been all too long.