It's the original Asus-made tablet from 2012, but for £99.99 you're getting a 1.2GHz quad-core CPU, 1GB RAM and this one has 32GB of storage. Oh, and you get the latest version of Android t'boot.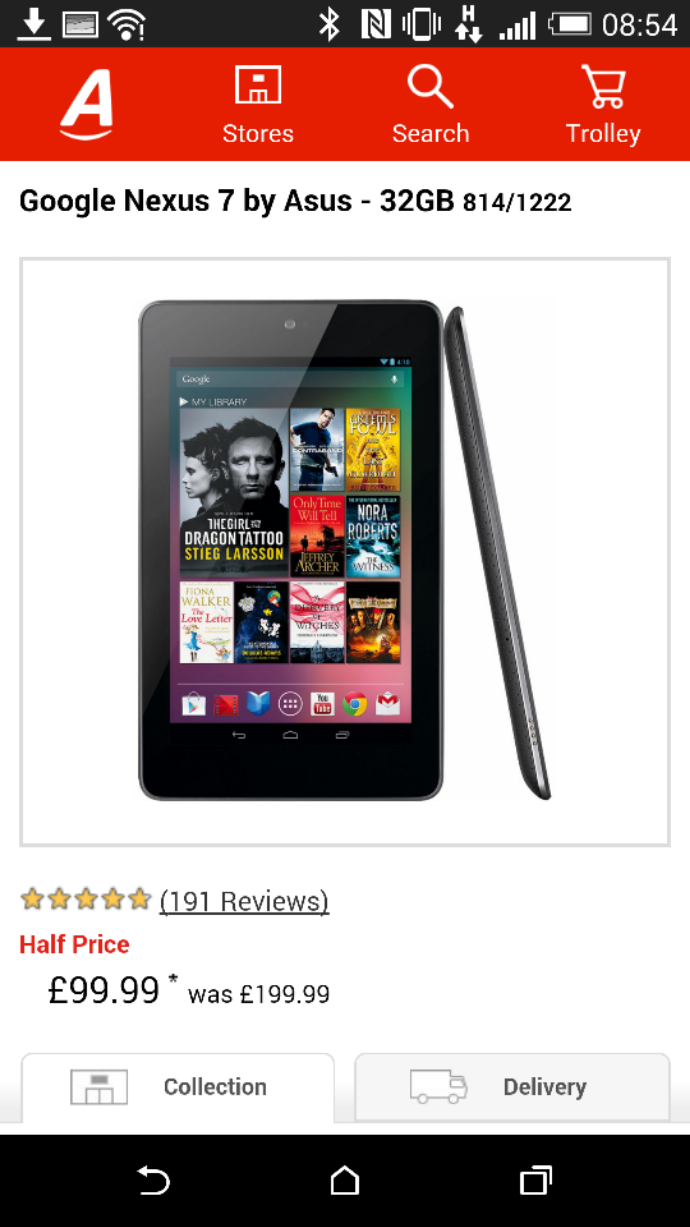 Pop down to your local Argos and you can pick one of these up for less than £100. It has a 7″ 1280×800 pixel screen, WiFi, Bluetooth and up to 10 hours of battery life.
If you want a closer look at the device, check out our gallery from a couple of years back.