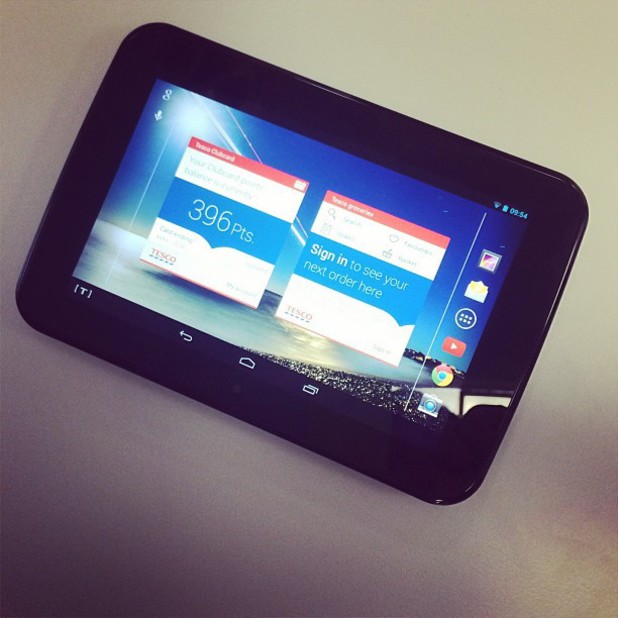 As you know here at Coolsmartphone we love to bringing cracking deals and bargains. The latest that we have found is on the Tesco Hudl tablet. We've already written a rather spiffing Hudl review and it was already cheap, but now the thing is down to an almost silly price.
How does £59 grab you?
Have a nose in the Tesco Outlet store on eBay and you'll find a refurbished device which includes a full 12-month warranty should anything go wrong.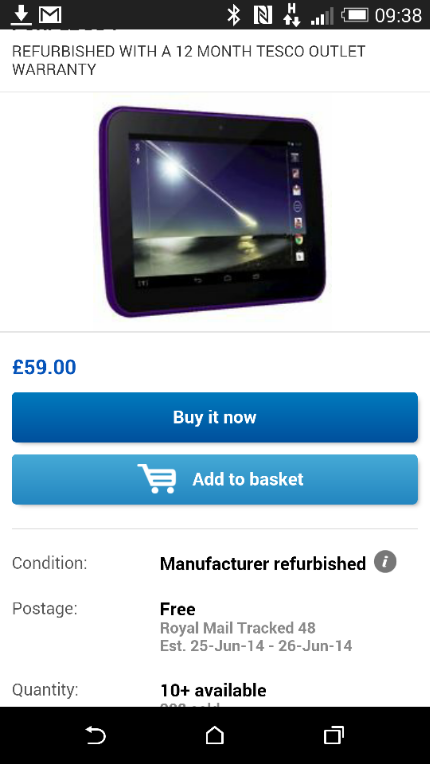 The Hudl is one of those surprise devices as it has enjoyed good sales and there is rumoured Hudl 2 in the pipeline. This could be the fire sale before the new device arrives, plus you know what you're getting for your £59, unlike those unbranded ones that appear on eBay.
Spe'c include…
A 1440×990 7 inch display
1.5GHz quad-core CPU
16 GB on board storage
Micro SD Card slot
Android Jelly Bean
Access to Tesco's Blinkbox Media
All in all a cracking tablet for just £59.