Samsung are known for pumping out device after device from their design factory, and one that was rather unique but caught a lot of attention was the Samsung Galaxy S4 Zoom. The handset packed an S4 mini and a Samsung camera into a single device and we reviewed it here.
The biggest problem they had was the size. It was almost unusable for most people, and anyone that said they could use it would still probably secretly find the broad dimensions a bit of an issue.
Fast forward a year or so and Samsung are at it again,. This time learning from their mistakes, they've mixed what would be classed as an S5 mini (if such a phone were to exist) and an improved camera on the back. Thankfully this makes a more pocketable device by doing away with the large zoom ring and the extra bulk. However, the camera has been improved too.
As soon as this was available to order my card was out and it was ready to be mine, however I had a few doubts still. Would the K Zoom be usable as a phone aswell as a camera?
Check out the full review below.
Video overview
https://www.youtube.com/watch?v=Uqas-fjK65o
Outside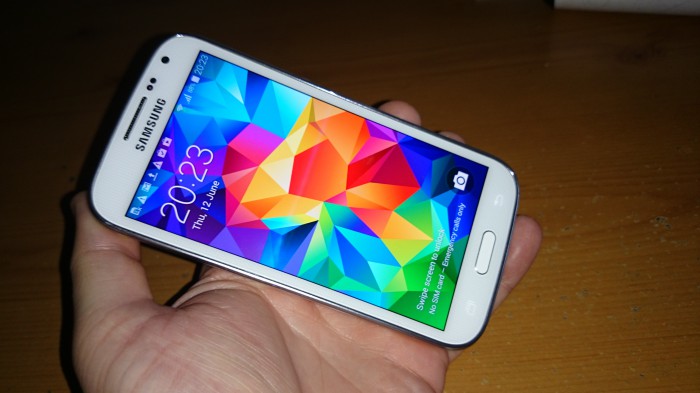 When it comes to specs, the K Zoom is not a powerhouse by any means, the screen is a 720p 4.8″ Super AMOLED 720 x 1280 display dropping from the larger 1080p screen on the S5. However, that's still an improvement on the 4.3" qHD sAMOLED 540×960 one found on the S4 Zoom.
There is 2GB of RAM which will be enough to get you though most multitasking needs. I had no real issues even with HD video and graphic-heavy games. There's also a new Hexa-core processor that packs a 1.7Ghz Quad-Core and a 1.3Ghz Dual-Core (yes 6 cores!) into a single device.
The battery is a 2430mAh unit, which is also removable if you want to have a spare battery with you for heavy use. This is also useful if you're a heavy camera user and want a spare battery. I'd definitely recommended getting an additional battery if you're snapping lots and lots of shots as the camera uses power quickly, especially with the Xenon flash.
The K Zoom has lots of connectivity options from the standard Bluetooth 4.0 and WiFi a/b/g/n with GPS of course for navigation. Google Maps and all your usual apps will work fine and, on the inside, it's just like any other Android phone so you can add all your favourite apps and games.
It also packs in NFC, DC-HSDPA and Cat4 LTE. This will support up to 150Mbps 4G speeds if your network supports it, but this is great for tethering use and uploading photos taken directly from the camera as 4G has great upload speeds too. If you're a local news reporter or perhaps a wedding photographer wanting to get instant snaps online then this is properly useful.
Software is as close to latest as possible. The K Zoom runs Android 4.4.2 KitKat, which is  good move from Samsung who are also quite fast at updating to new versions once they launch.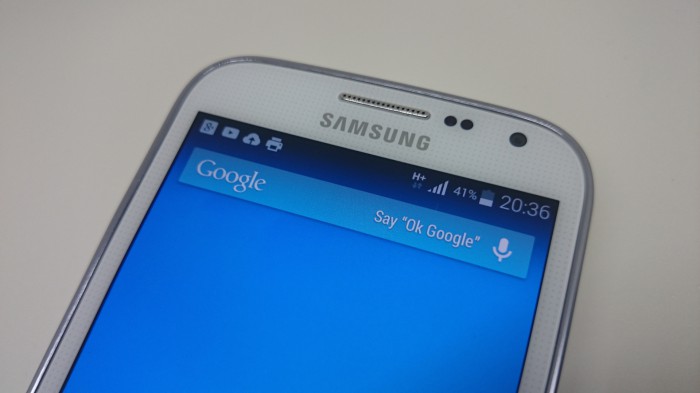 Up on the top of the phone there is the front-facing 2 megapixel "selfie" camera, which you can also use for video calling.
You don't necessarily have to always use this front camera for a "selfie" though. You can also use the main camera with the 'Selfie Alarm' mode, this is where you draw a square on the screen, and when you're pointing the phone at yourself and your face is within that square, you will hear some beeps followed by the camera shutter. Bingo, perfect selfie (in super-high resolution).
A 20 megapixel selfie has to be better than a 2 megapixel one. Right? 🙂
The sensors are used for turning the screen off when in a phone call and for adjusting the brightness based on your surroundings. This helps improve the battery life.
Below the screen there's the capacitive buttons for opening your most recent apps. Press and hold to pop up some additional options in various apps for deleting, forwarding and many more choices.
The physical home button is sat right in the middle and gets you back to the main screen whatever app you happen to be in. It is also used to access "S-Voice" but this is hardly ever used as Google Now is a much better way to find things.
Finally you have the back arrow which will take you back one screen at a time, pretty standard for most Android phones these days.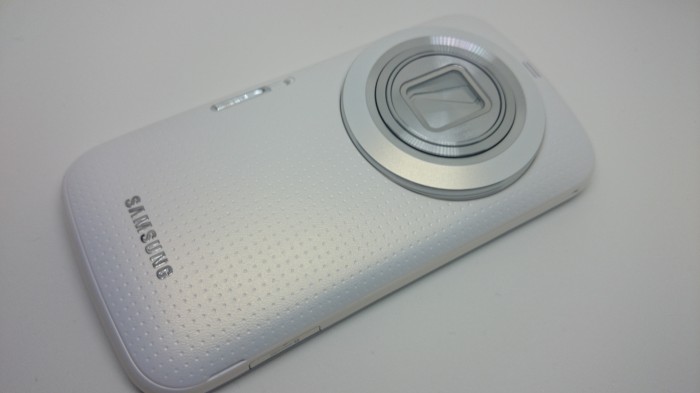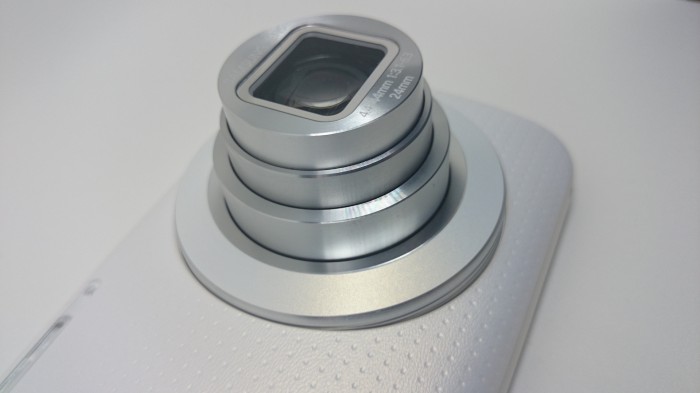 The camera is the main focus point and the K Zoom packs an impressive 20.7 megapixel unit with a 10x optical zoom lens. This pops out when activating the camera either in the software or pressing the dedicated shutter button.
Having a 10x optical zoom in a smartphone is very unique still, only the S4 Zoom in recent times had this sort of technology, but it is good to know that you have a very capable and high-end camera in your pocket. Those "quick and dirty" phone snaps you've previously taken on a standard smartphone quickly become professional-looking zoomed-up shots.
The day mine arrived I was in London to see England vs Peru at Wembley and having the 10x zoom would have allowed me to get really close to players or scenes and get that perfect photo, instead I was left with the 4x lossless zoom of the 1020 that was good for video, but the Zoom would have been even better.
The biggest downfall for having the 10x optical zoom is the lens that sticks  out when in use, but if you are looking to purchase this device you know that is something you have to accept and is not exactly a surprise.
I was VERY impressed by the camera on the K Zoom, from fast focus to xenon flash and of course that all important optical zoom.
Xenon flash is quite rare on a phone and almost unheard of on an Android device but is something users will appreciate once you start using it.
Fast moving objects can be snapped with no blur and in a dark room you can actually see what you wanted to take a photo of instead of just a dark mess or an object.
Video recording is 1080p instead of 4K which was a little surprising considering the large megapixel sensor used and how much focus is put on getting the best camera experiance.
In reality there is not much need yet for anything above 1080p with 4K still very new and almost a gimmick in phones, the main feature of 4K video is to be able to zoom in and not drop quality from 1080p, but considering the 10x zoom works for video too you will not really miss this feature, well not unless you own or plan to own a 4K television anyway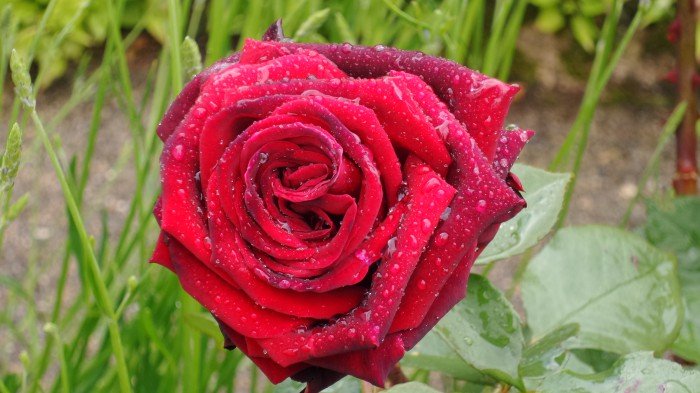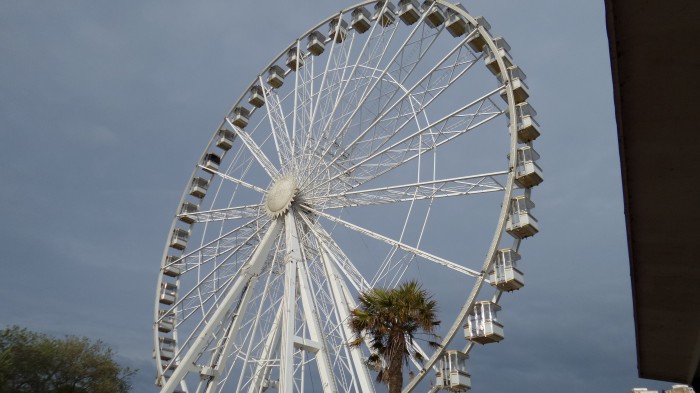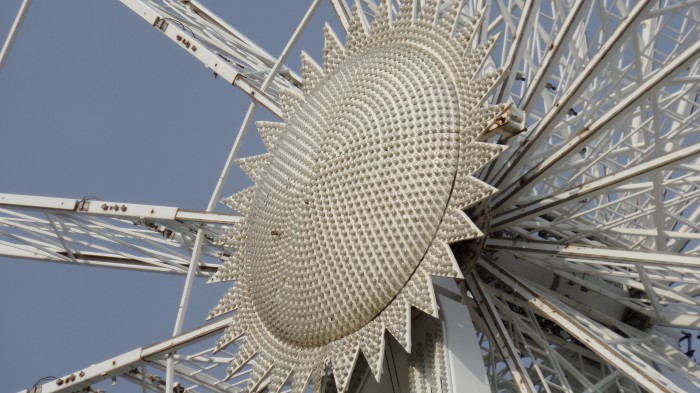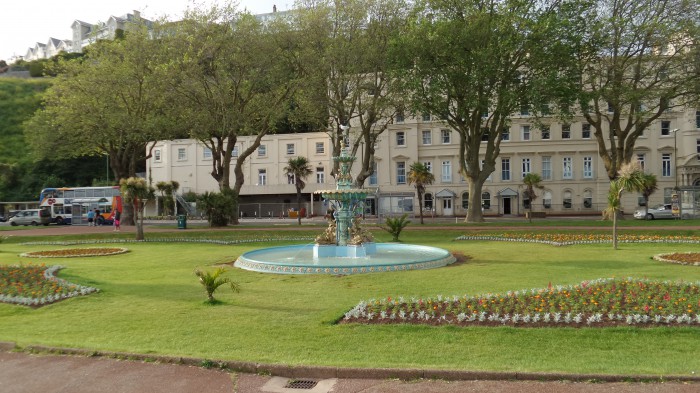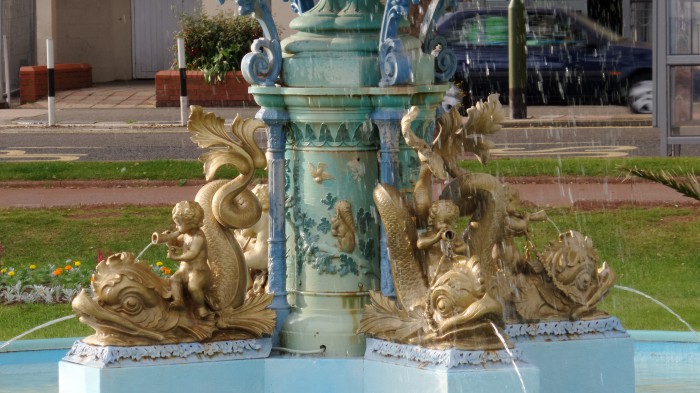 On the top is the 3.5m headset jack which can be used with either the supplied headset (which is actually rather good), or your own if you have a preferred set you use already. With some people buying headsets up to £300 at least you have the option to use these.
That little dot-like hole on the top is one of the microphones used for noise cancelation when in calls which does make a big difference if you are in a busy area.
This is nothing new though and found on most phones these days, we just take it for granted now.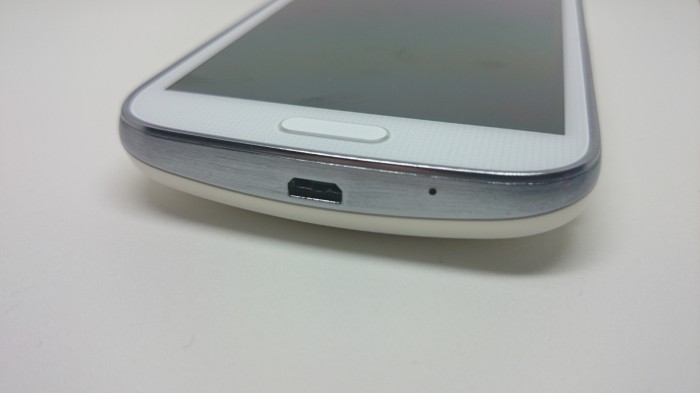 On the bottom you have the micro USB port for data transfer and charging of course, the handy thing with this type of port is for most manufacturers this is the standard now, Apple being the biggest supplier of their own connection.
This means you should not need to buy a spare charger, you have the one in the box and may have one from an old phone which will still work, handy considering there is no wireless charging option available for the K Zoom.
You also have the microphone at the bottom used for voice calls and in testing with full signal on 3G, call quality was very clear both ends.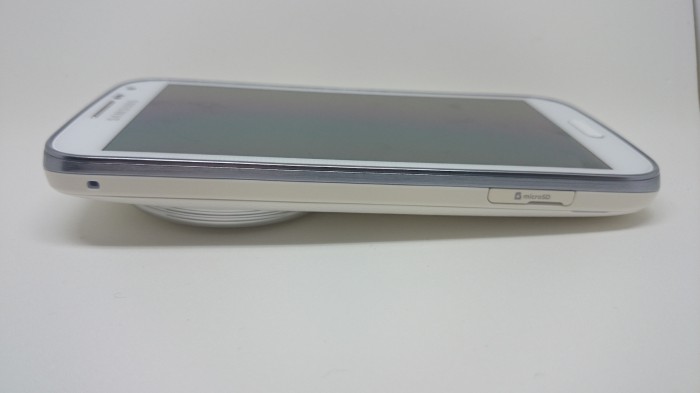 The left side has the microSD card slot, and this is important because the built in storage at just 8GB with about 5GB to use, once you start taking all these photos which can be around 7MB per image you will soon fill up that space.
MicroSD cards up to 64GB are supported and can be purchased at great prices these days. If you are serious about photos on the K Zoom, best get one of these.
At the top have the lanyard loop which is also used as a wrist strap.
It allows you to use the camera and not worry about dropping the device, something many phones still lack, and something I missed having on the Lumia 1020 without the camera grip case.
On the right hand side you have the volume up and down keys, as with all Android phones they can be used to control the profile from maximum volume to vibrate in a few clicks.
These buttons also act as a zoom control when in camera mode, gone is the large fat ring found on the S4 Zoom used for zoom, you can use on screen buttons but I found personally using the volume keys worked best
You then have the power button in the middle used for switching the phone on and off plus putting into standby mode, no shocks here.
You then have the quite large dedicated camera key for taking photos and when half pressing this the phone will focus, and it does so VERY fast, one of the quickest phones for getting a focus and taking a photo.
The Good:
10x Optical zoom is unique
Xenon flash adds new photo opportunities
Cat4 LTE for super fast sharing of content
The Bad:
Quite large due to camera
720p resolution screen is lower than the S5
Battery takes a hit with camera use
Hard to find supported accessories
Conclusion:
With such a heavy focus on the camera, it would be very easy for Samsung to ignore some other key features of a device. In some ways they have, but in others you almost accept that for such a great camera.
I have used many Android phones in the past and I have to admit when it comes to the camera I have enjoyed using the K Zoom the most. This is mainly down to the detail you can get when zooming and the whole range of extra options you get.
The rest of the features are quite average with a 720p screen at 4.8 inches. It is good for what it is, but not on par with the 1080p screens you see on the Z2 and S5.
The battery can be poor if you are taking a lot of photos so a portable charger or a spare battery is highly recommended if you are planning to go heavy with snapping.
But let's face it, if you are buying this phone it is for the camera on offer and not much else, with this in mind you will accept the larger design and lower battery, even the lower resolution screen to have what might be the best Android camera phone to date.
I have been looking for something to replace my Lumia 1020 with for a while, mainly due to hating the OS (sorry Microsoft) and with the K Zoom I think we have come the closest to matching focus on a camera phone yet.
Whilst the lens does not capture as much detail or have as many megapixels, the 10x optical zoom paired with all the manual modes on offer makes this a superb option for the camera phone fan out there. Pretty much every smartphone ever has a digital zoom, which quickly makes shots blocky and pixelated when you zoom in. Not so here.
The sheer amount of modes on offer and a manual mode allowing full control over exposure levels, ISO and more makes it a mobile photographers dream phone. It is something I enjoyed playing around with over a normal "point and shoot" camera.
If you are looking for more of a phone than a camera, then the K Zoom will not be for you. This is mainly due to battery and physical size, but one thing is for sure, more people seem to love the K Zoom than they ever did with the S4 Zoom – that's progress!
Samsung are selling the K Zoom on their eStore right now for £400 SIM-free. This is the best offer so, however if you're quick do check the bottom of this article for a discount. If you are looking to get a contract instead then you will need a third party such as Carphone Warehouse due to the fact that no network is taking it direct.
My final words about the K Zoom are a thumbs up to Samsung for taking the issues with the original S4 Zoom and fixing them. However, more important than that, to actually have the guts to go out and produce something different. This is such a refreshing change from the standard touch-screen phones with basic camera on the back that all do pretty much the same thing.
The K Zoom is definitely unique and for that I congratulate Samsung.
Anyone ordering the K Zoom from Samsung before August 29th can get the phone even cheaper. Just use the code NPR-14G-IKL-NCF and will get you 19.66% off. This brings the price down to just £321.66 as you can see below..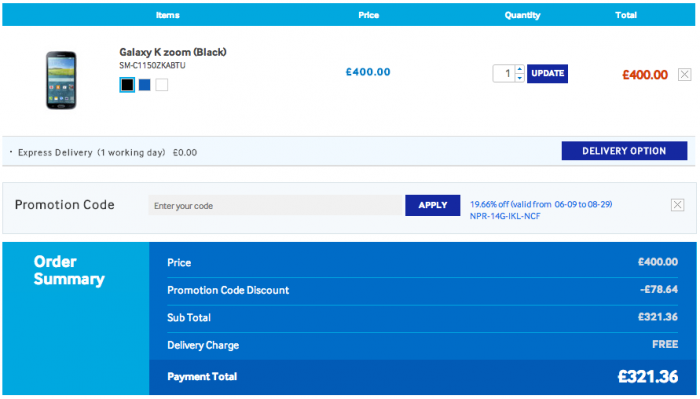 Samsung K Zoom
Design - 8.5
Hardware - 8.5
Software - 8.5
Camera - 10
Screen - 7.5
Battery - 7.5